If you're hosting an award ceremony, a company sports day or any another kind of business event, promotional medals are a great, fun way to honour prize winners and gain brand exposure. Because medals are used to recognise outstanding achievements, people will love receiving them and will keep them for a long time, creating long-lasting and positive impressions of your brand.
To make sure that recipients are suitably pleased and honoured by their medals, you should choose medals that are in keeping with the tone of the event, the level of the achievement, and the tastes of awardees. Fortunately, there are a range of medal styles and branding options to ensure you get medals that are perfectly suited to your needs! Read on to find out what they are.
Promotional Medal Styles
Medal with Stars Design
This popular style of medal comes in bronze, silver or gold with a glossy dome in the middle for your branding. A simple star design around the outside of the medal gives it a fun, informal feel, ideal for a sports day.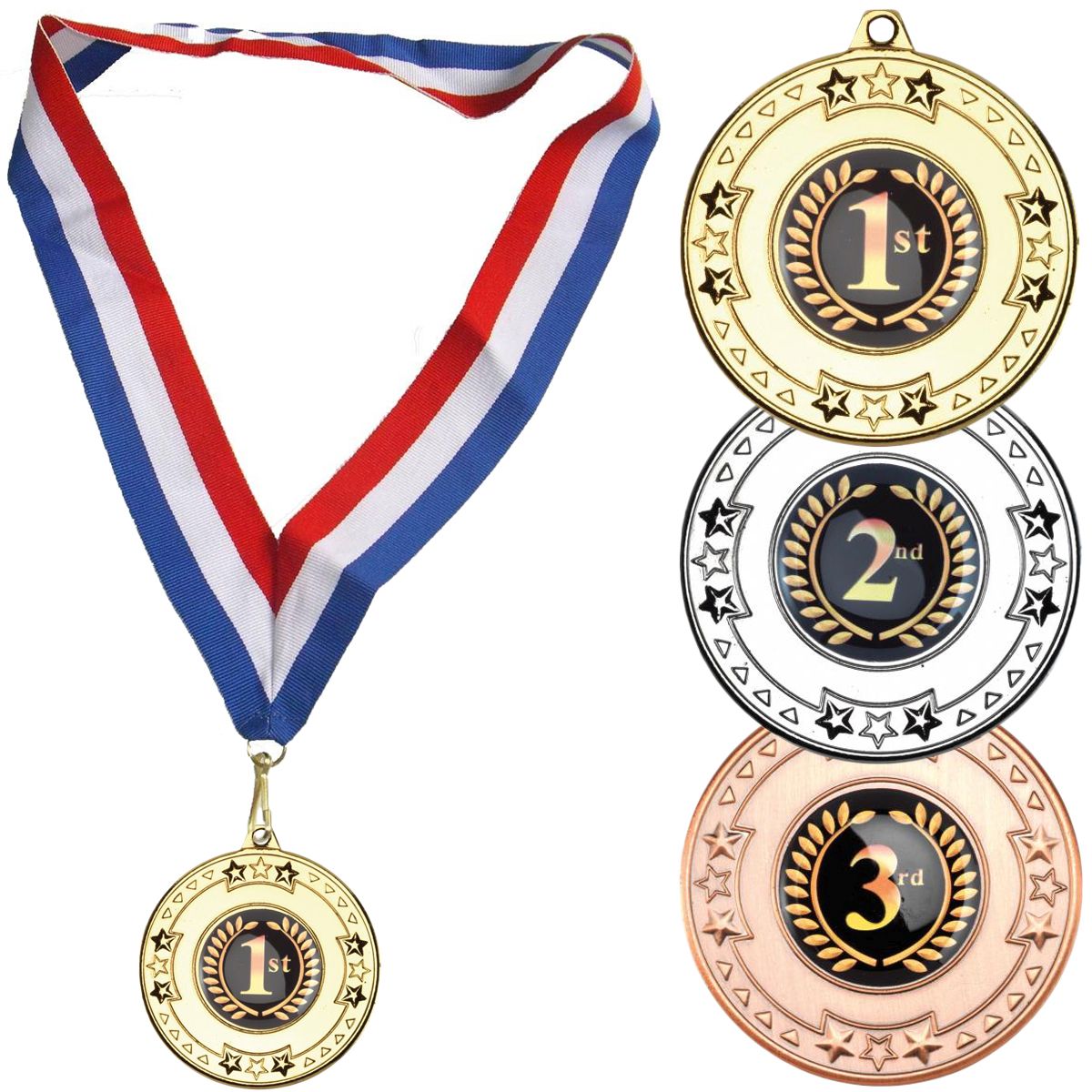 A red, white and blue lanyard accompanies the medal so that it can be worn with pride
Wreath Design Medal
Gold, silver and bronze medals with a classic wreath and torch design look sophisticated and would be in keeping with the tone of a high-end event.
The Olympic torch on this subtle medal gives it an elegant feel
Modern Wreath Design Medal
Medals with a chunky wreath design and a branded dome in the middle offer a healthy balance between modern and classic.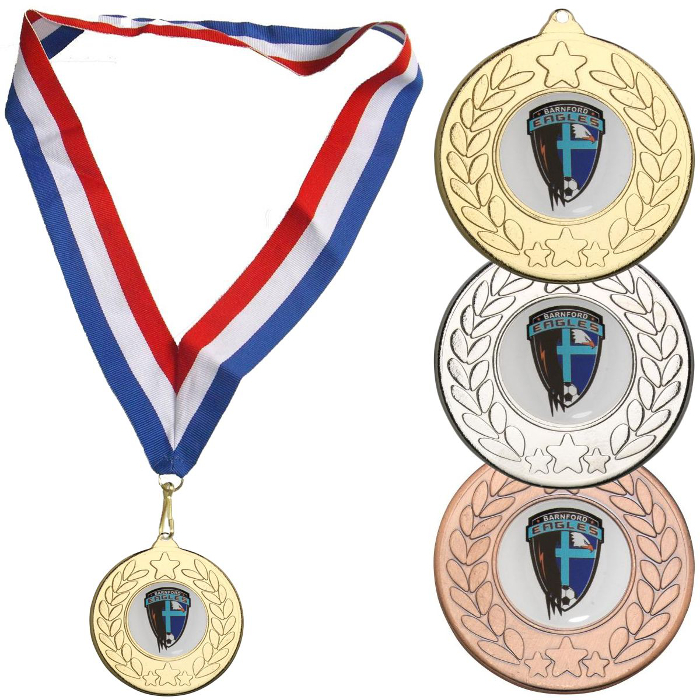 This medal combines stars and a wreath for a design that will suit all recipients and a range of events
Domed Decal Medal
A medal with a smaller rim and a large domed decal will give you more space for your logo, so is ideal if you want your branding to take pride of place.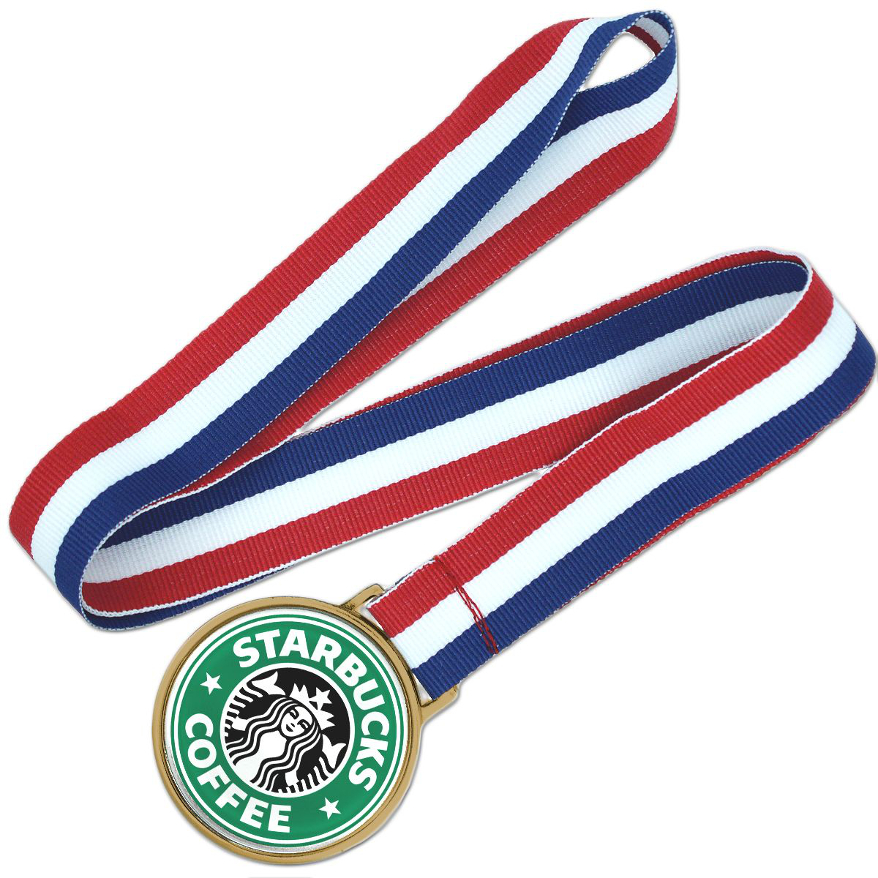 A big, colourful logo will be more eye-catching and gain you greater brand exposure
Chocolate Medal
Chocolate medals obviously won't last long, but they do make a great addition to events with children and will promote your brand in a fun, memorable way.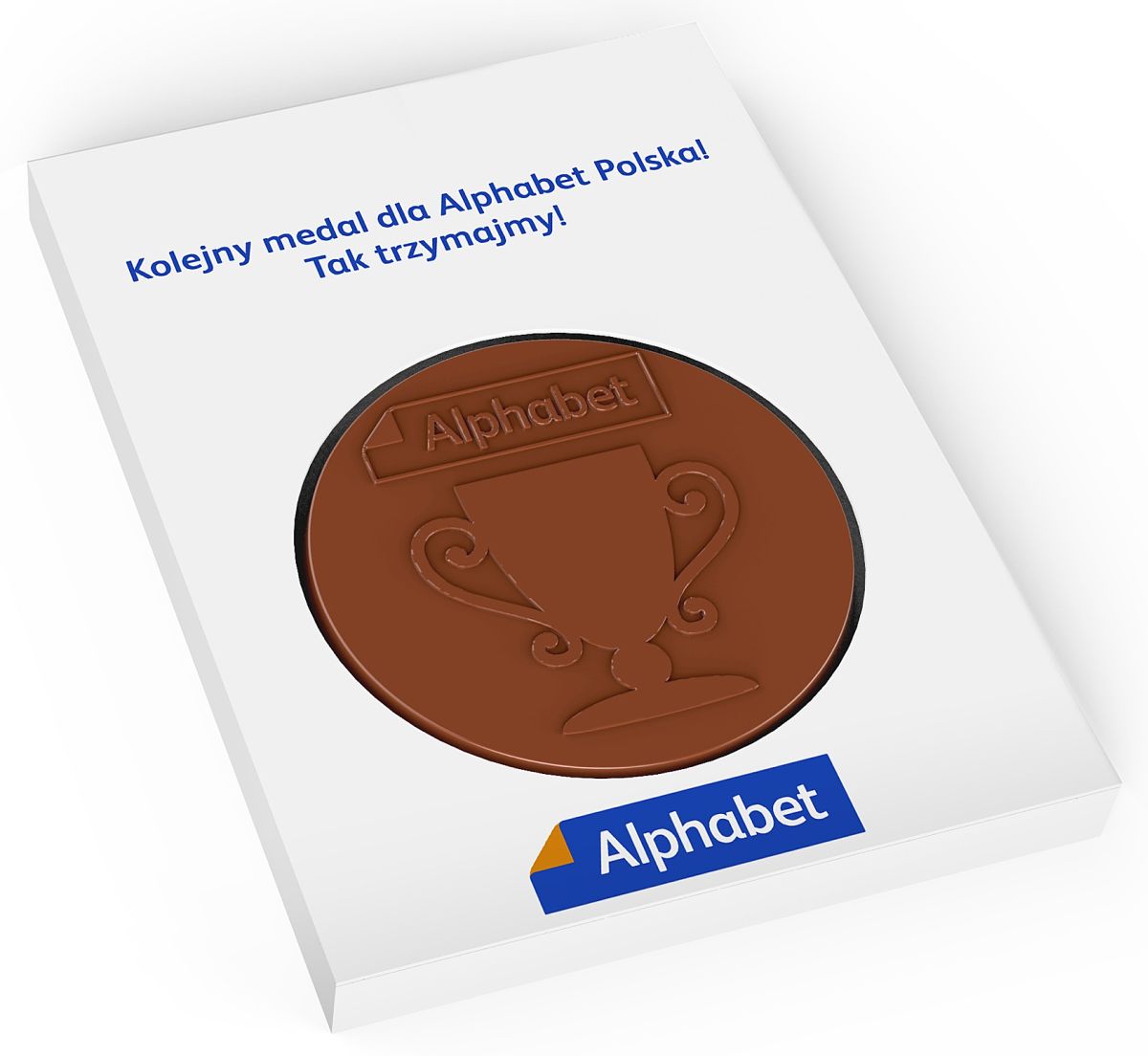 Kids at community sports events will love getting chocolate medals alongside or instead of real ones!
Branding Promotional Medals
There are a range of branding options for promotional medals so you can choose the one that best suits your needs.
Doming
Doming uses clear epoxy liquid to create a domed, glossy surface for your logo. It can be done in full colour, capturing all the precise detail in your logo, and gives a modern, high-end finish. It is the perfect branding if you want your logo to be the focal point of the medal.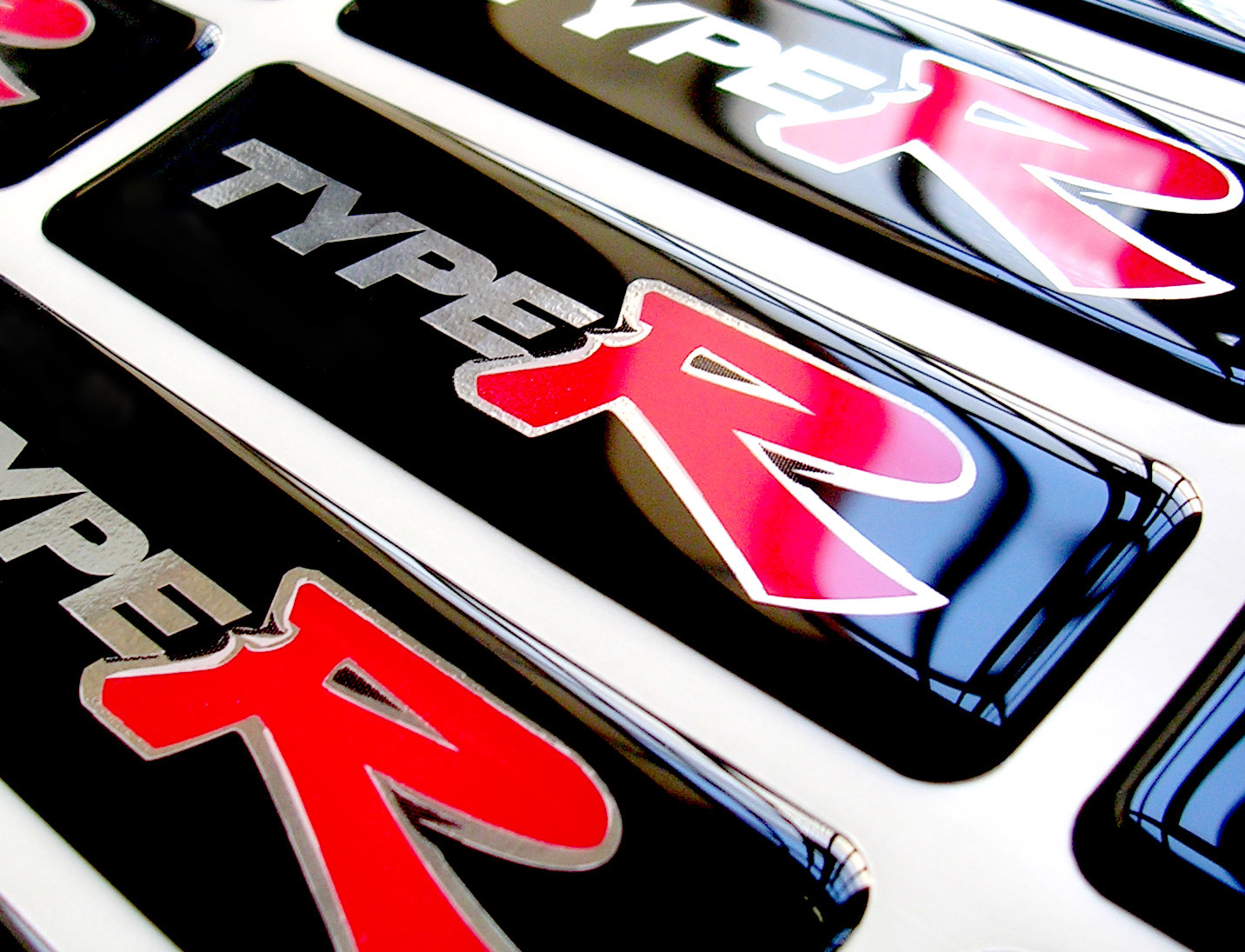 Doming gives your design a 3D effect, making it stand out more than other branding methods
Engraving
Metal medals can be laser engraved creating clean lines and an understated look. If you want your medals to look refined and elegant, this is the perfect branding method.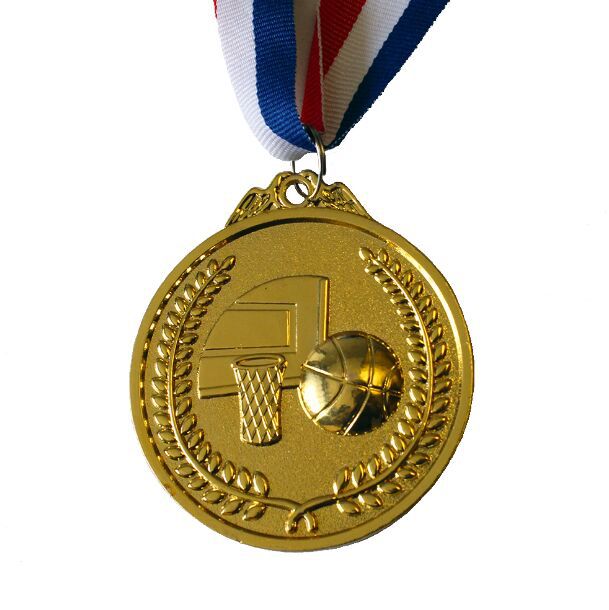 Bespoke Shaping
If you want medals that are fully customised to your brand, we offer custom made medals that can be different shapes, with different coloured enamel inlays to display your branding.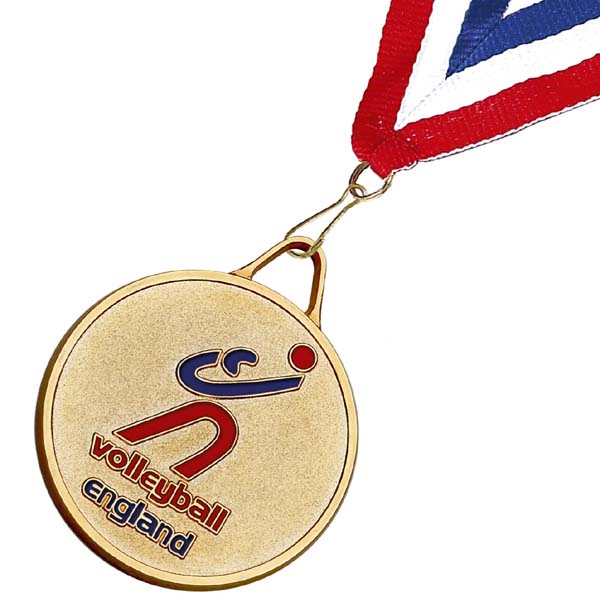 Bespoke medals might cost a bit more but can be worth it for medals that are shaped and coloured exactly as you want them
Printed Lanyards
You can add an extra touch of branding to your medals with colourful printed lanyards. You can also choose from a range of fixtures to attach the lanyard to the medal.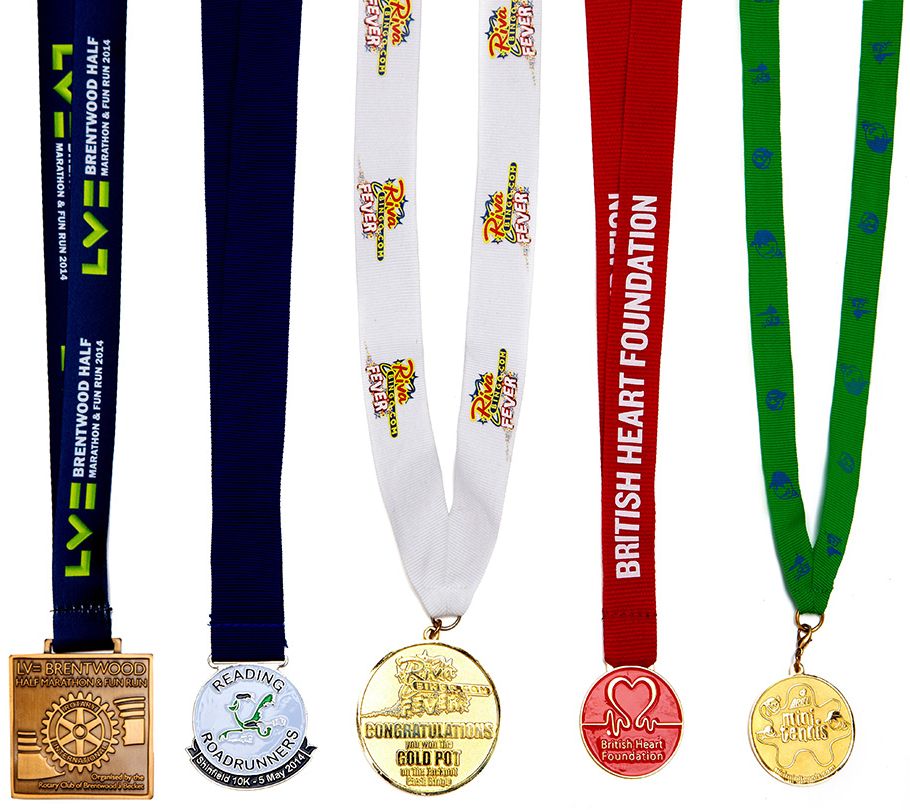 Bespoke medals combined with printed lanyards are the perfect way to show off your branding
If you've decided which type of medal and which branding method are right for you, get in touch and let us know on 01204 577 995. If not, you can browse all of the medals on our website.