1st January 2021
Corporate Christmas Gifts Ideas
The Christmas period is all about giving, and the Scottish National Blood Transfusion Service did well to remind people of this during the holidays by using cleverly designed Christmas baubles. Devised in collaboration with Union Direct, they shaped their red baubles to look like droplets of blood. Although, with nice ribbon hangers, they made pretty Christmas tree ornaments, these baubles did the more important job of prompting those who were able to donate their blood to do so, and maybe save a life. The baubles were accompanied by a simple but effective message: 'Every drop can help make this a happy Christmas for someone'.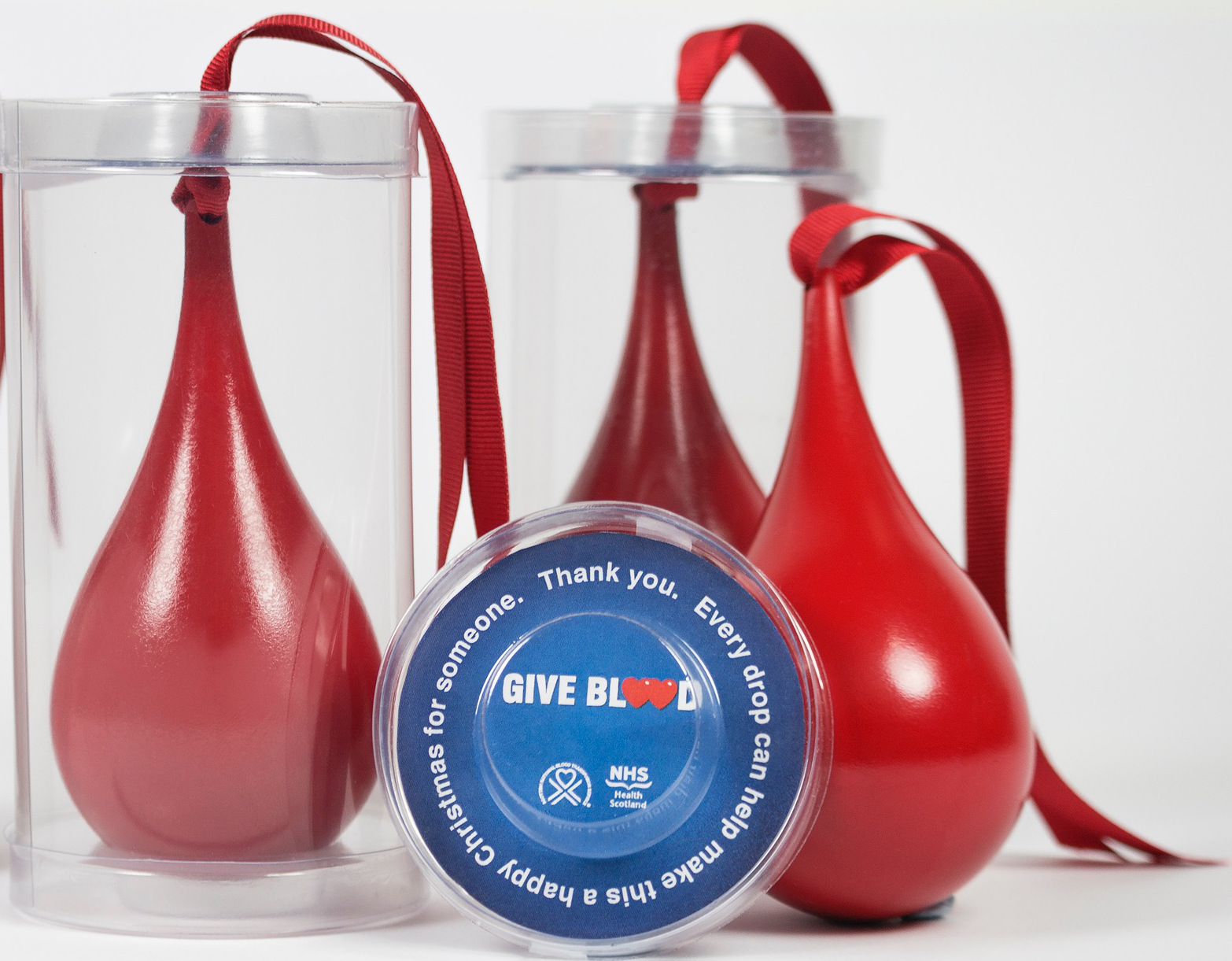 The baubles themselves didn't contain any branding, and let their distinctive shape get the message across
Inspired by this sobering campaign? You could do something similar for your charity or social enterprise with promotional seasonal gifts.