UK Corporate Gifts are among winners in the prestigious Global Product and Service Awards 2015. We are very proud to have won two titles: "Best Corporate Gifts Supplier – UK" and "Award for Innovation in Product Sourcing & Bespoke Item Production".
The awards were announced in the Global Product and Service Awards 2015 publication by awards organiser, Corporate Vision, in print and online. Corporate Vision magazine is an invaluable resource for leaders and decision makers looking, not only to be informed, but to improve the way they manage their operations, staff, technology, business partnerships, and supply chains with a view to creating a more profitable and successful business.
What set UK Corporate Gifts apart from other corporate gifts suppliers was our vast range of corporate gifts online, coupled with the most comprehensive product catalogue in the industry: our website has extensive grouping options, filtering and intelligent search to ensure our clients can find what they are looking for.
The website is paired with top-class product sourcing system that supports account managers in their product and service offering. We pride ourselves on successful branding and lead time management that make order process smooth and hassle-free for our clients.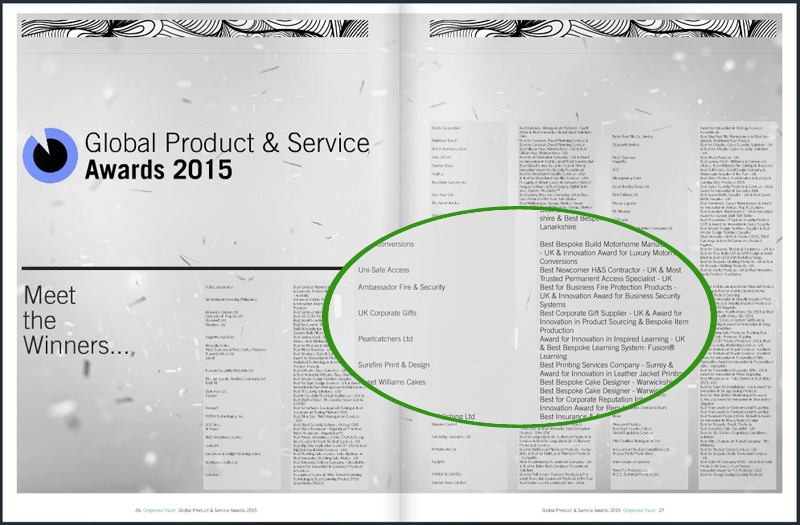 UK Corporate Gifts feature in the recent supplement by Corporate Vision.