8th April 2019
Ideas for Exhibition Gifts
When exhibiting at a trade show you want to be remembered for the right reasons. Well thought out exhibition gifts could be just the thing to separate you from your competitors. A successful promotional item is something that's original, useful and portable!
Pens and mugs certainly have their place, but are you a company that dares to be different? If so, you'll love the 5 surprising gift ideas we've selected as examples of how you can impress delegates visiting your exhibition stand.
Give them something valuable that reinforces your brand and you'll be remembered long after the event is over.
Useful and reusable exhibition gifts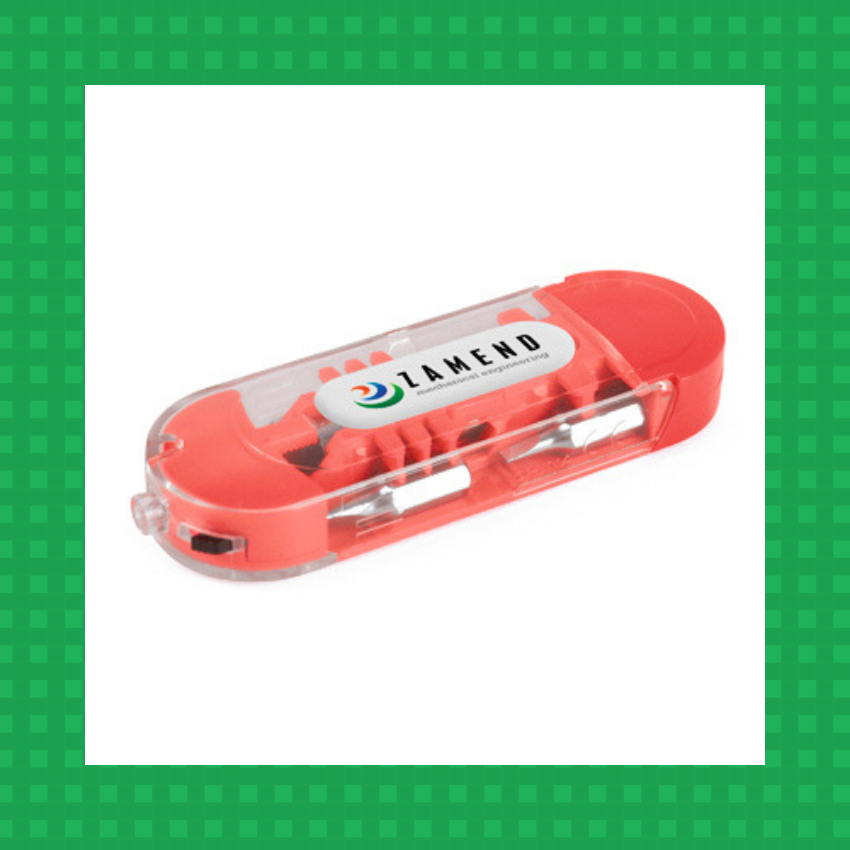 It's important to think about what your customers may find useful so your exhibition gift has longevity. In a room full of auto repair specialists, like at the MECHANEX Trade Show, the Dearman Screwdriver Set would be well received, appealing to the delegates' practical skills. Incredibly useful and original for the recipient but also a great opportunity for you to brand the case, reminding them who this handy gift came from every time they use it.
Fun and practical exhibition gifts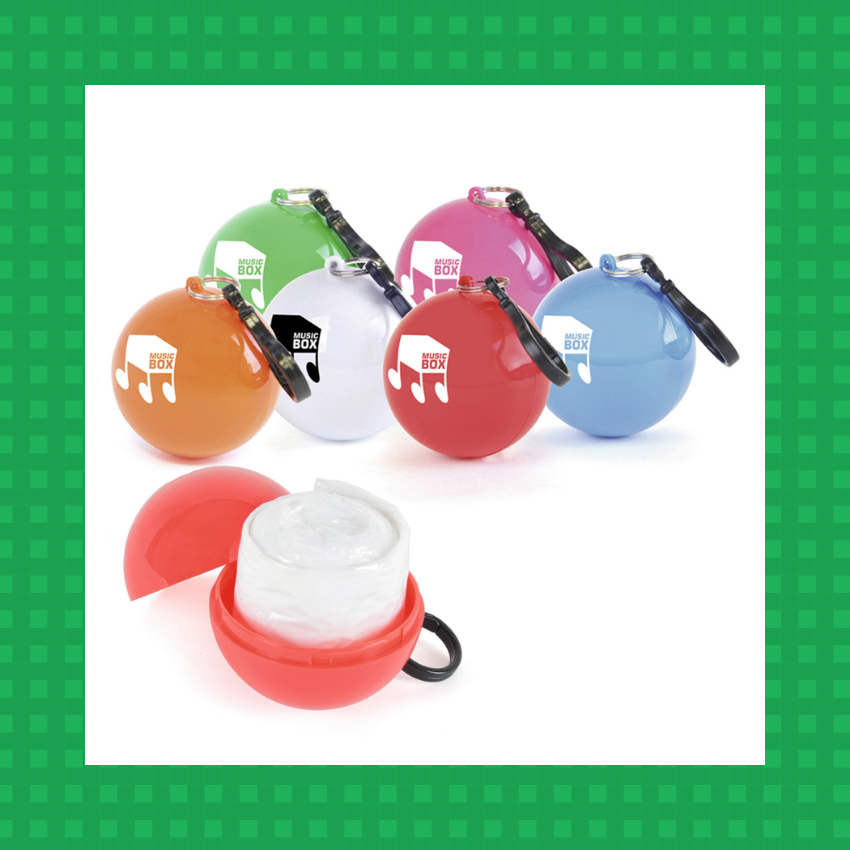 Everyone is drawn to eye-catching exhibition stands and promotional gifts are no different. Think about putting the FUN in functional. A Poncho in a Ball for example is a bright, original and a highly practical giveaway. This would be the perfect gift for someone attending the Childcare Expo - appealing to big kids and little kids alike. With some great opportunities for branding, it's a product that your attendees can carry with them wherever they go – taking your brand on the move, ready to encourage outdoor play, whatever the weather.
Exhibition gifts that turn heads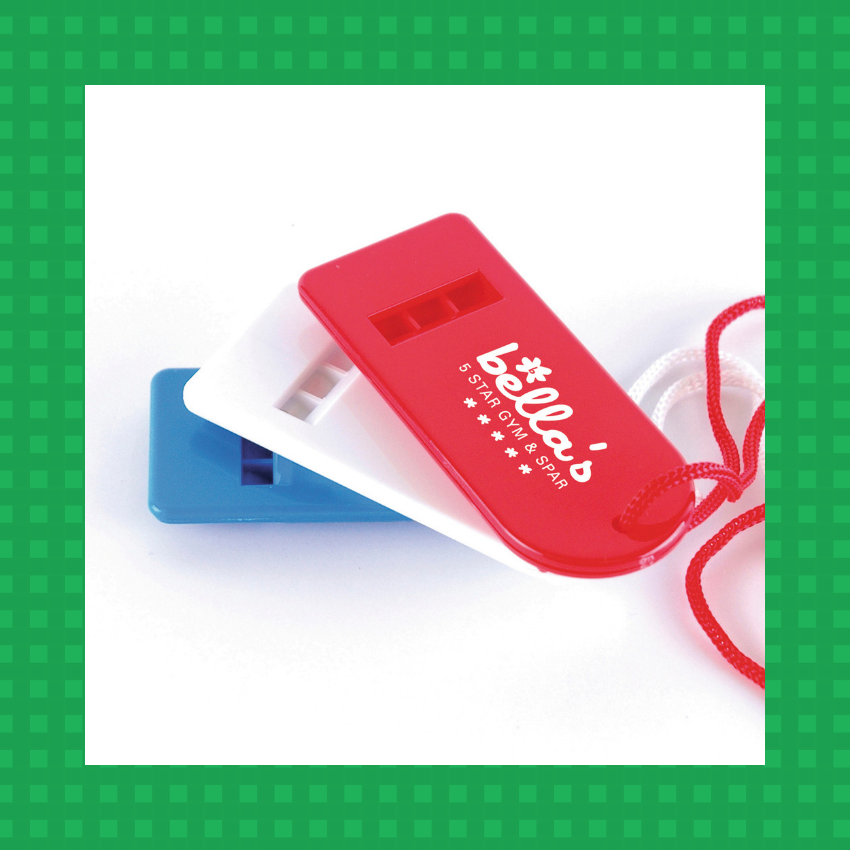 Why not choose something that will get your brand heard as well as seen! Show your sense of humour with an exhibition gift that makes some noise about your brand...literally! Our flat whistle for example, is available in three colours and can be personalised with your logo. Playfully appealing to those working in the rail industry, this promotional gift would show off your wittiness at Railtex. Or, perhaps you're a sporting goods company exhibiting at an exhibition such as Elite Sports Expo and need a quirky way to alert delegates to your stand? A whistle would certainly turn heads.
Exhibition gifts that tap into the world of tech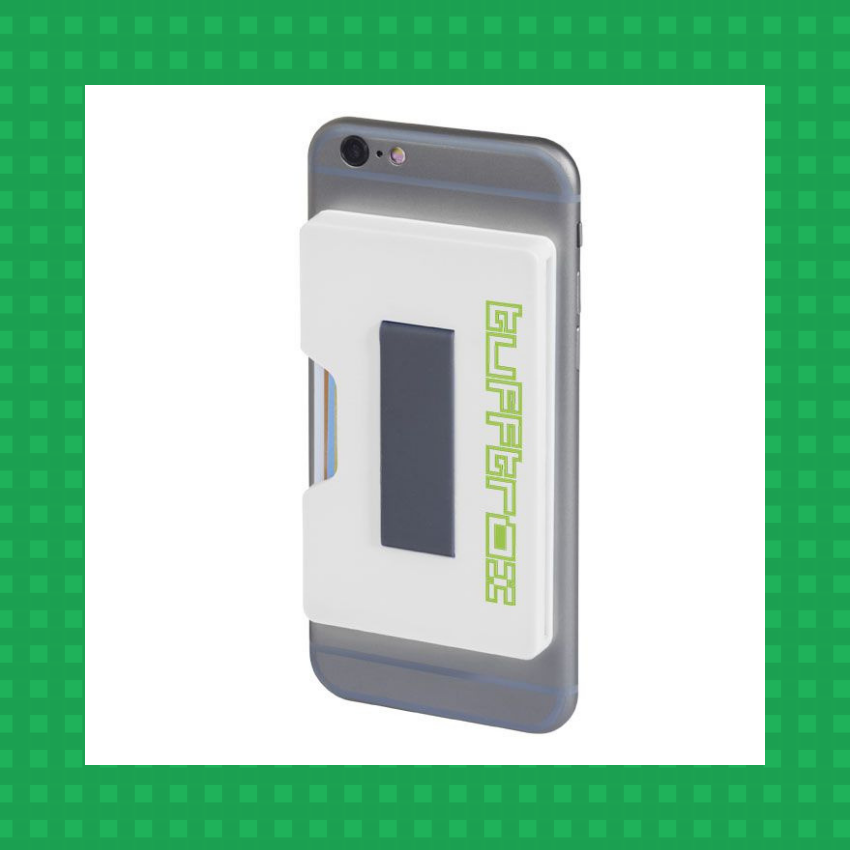 With the average Briton checking their mobile every 12 minutes, there's a real opportunity to use your exhibition gifts as a way to ensure delegates always have your details to hand. The Shield RFID Cardholder does just that. A perceived high-value product, it protects bank cards or ID's from fraudulent activities and, with handy adhesive tape on the back, it easily fixes to the back of smartphones. With your branding on the cardholder itself, your delegates will always be reminded of your company keeping them safe. It's the perfect giveaway for a technology conference, or perhaps someone advertising technology services at the upcoming British Franchise Expo.
Playful and creative exhibition gifts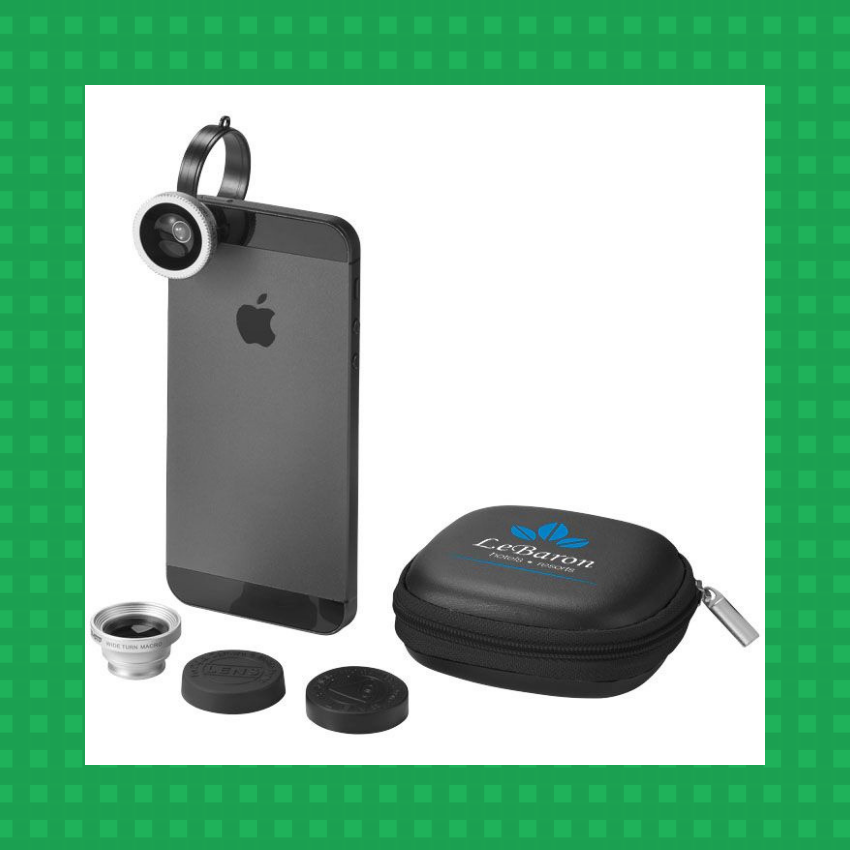 Who wouldn't love to make their smartphone photography more creative? And it's so easy with our Prisma Smartphone Lenses Set. The lens simply clips over smartphones to take pictures with fisheye, wide-angle and macro effects. Delegates will be queuing at your stall for the opportunity to see the world differently through your branded giveaway. This gift would have huge appeal to creatives and could be a real crowd pleaser at exhibitions such as the Media Production Show.
Let us inspire you with more exciting exhibition gifts
At UK Corporate Gifts we have a wide range of exhibition gifts, from classic pens, sweets and lanyards to the more unusual and surprising gifts that can help showcase your uniqueness. You can browse our huge range of gifts online. Or, if you'd like some expert advice on which gifts will get you noticed and appeal to your target market, give us a call to speak to one of expert advisors on 01204 577 995.