When Wigan Museum have asked us for some medical stress toys to complete their new exhibition, we decided to donate them free of charge. It's a great, educational display, where children and adults can learn about Ancient Egypt.
Our stress toys in the shapes of intestine, lungs, stomach and liver were used for an interactive display that showed how the Egyptians treated internal organs. Children can squeeze the parts to hopefully make the experience more fun and memorble!
Later we got a picture of the display with a note from the Exhibitions and Display Officer, Joan Livesey:
I thought you might like to see your kindness in 'action'. As you can see the stress toys you sent me look amazing in our Ancient Egypt Rediscovered exhibition!
Thank you for sendinng this over, we're glad we could help!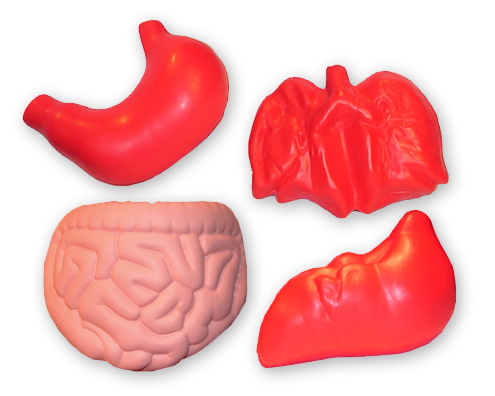 The medical stress toys included stomach, lungs, intestine and liver