Virtual reality branding could be the next big thing in the world of marketing. Cardboard virtual reality glasses that can be easily constructed and used with your smartphone have taken the world by storm, and they offer businesses a fantastic new platform for brand storytelling and promotion. Brands should always be looking to connect with their customers and audience in new ways, and promotional virtual reality glasses are offering a multitude of new possiblities. Read on to find out exactly what these are and get inspired for your own cutting-edge campaign.
What are Promotional Virtual Reality Glasses?
Promotional virtual reality glasses are a flatpacked, cardboard device that you assemble yourself and use with a smartphone to watch 3D videos and be immersed in a virtual reality - VR. The packaging and the glasses themselves can be printed with your logo and branding and, because they are flat, VR glasses are an ideal gift for mailing direct to clients.
This video shows how they work and how they're assembled in more detail.
These Build Your Own Virtual Reality Glasses can be printed in full colour so that photographic and complex images can be reproduced in the best quality. But printing is just one small side to the branding potential of these high-tech glasses.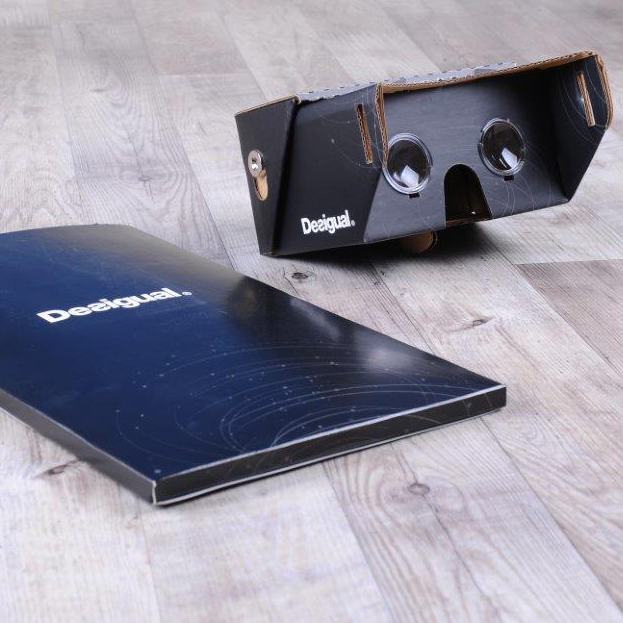 The glasses themselves as well as the packaging can be printed in your company colours and with your logo
Use Virtual Reality Glasses with Video Marketing
Help your clients and prospective clients become immersed in the world of your brand by using video alongside virtual reality glasses. If you run a fashion business, for example, and regularly host fashion shows, VR glasses offer a way for clients who can't physically attend to get as close as possible to the atmosphere of the event. Because VR offers a 360 degree, completely immersive experience, your customers will get to see and experience the atmosphere of your event in a way that just isn't possible with regular video.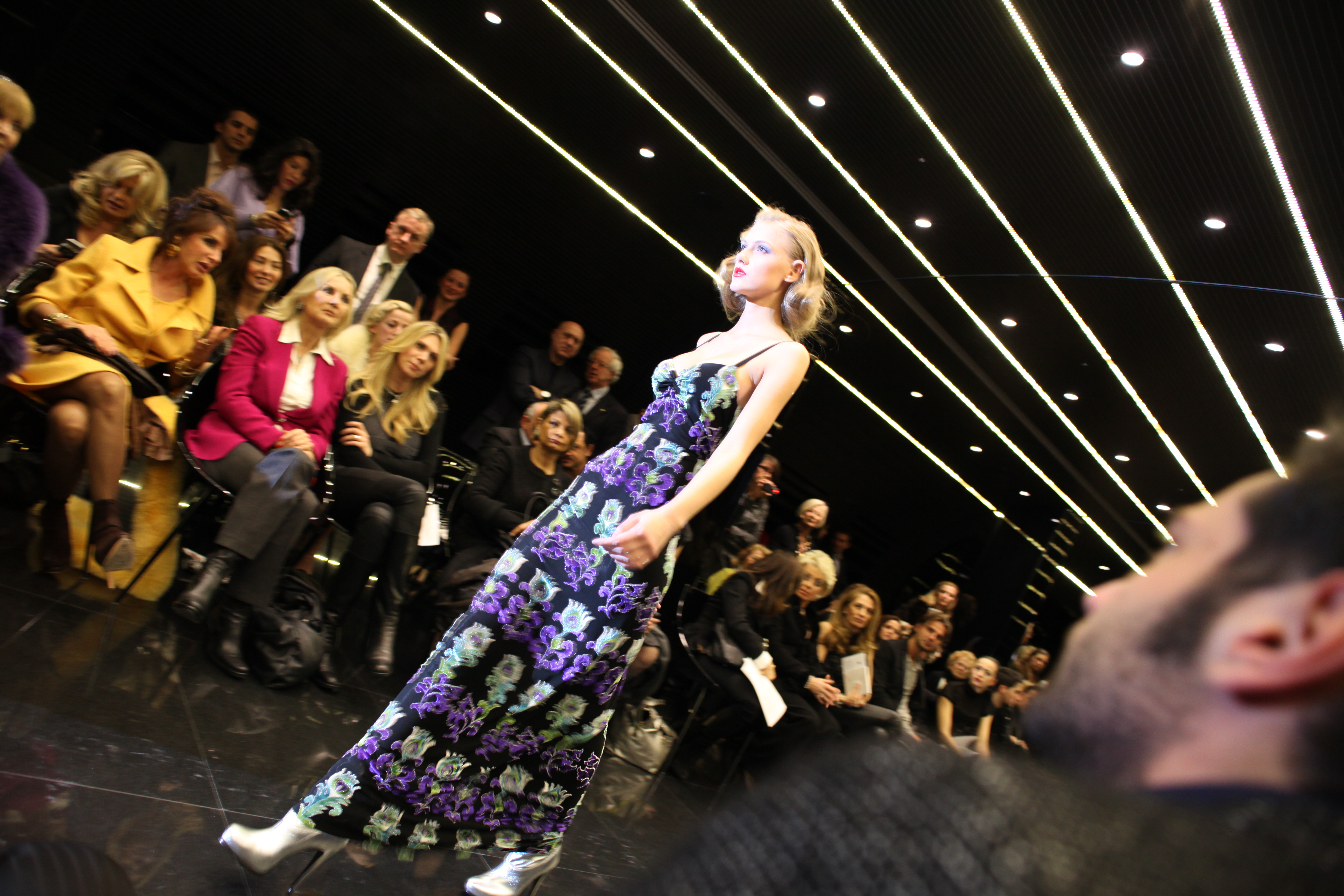 Let your clients experience all the excitement of your event, even if they can't actually attend
Simply mail your virtual reality glasses out to those guests who couldn't manage to attend in person, and accompany the mailer with instructions about where to find the video of your event online. Video can also be used to recreate other experiences - if your business offers a service, such as hairdressing, your VR video could take your clients on an immersive tour of your salon and show off some of the treatments you offer. You could also use virtual reality glasses for "how to" demonstration videos for your products.
Use Virtual Reality Glasses with Apps
Where VR glasses get really exciting is in their ability to allow people to actually participate in a virtual reality. This means it is possible to allow prospective clients to sample a product or experience you offer from the comfort of home. For example, a car company might allow its customers to virtual reality test one of its car models as is the case with the app, Volvo Reality, which allows motorists to test-drive the Volvo XC90 from the comfort of their own home.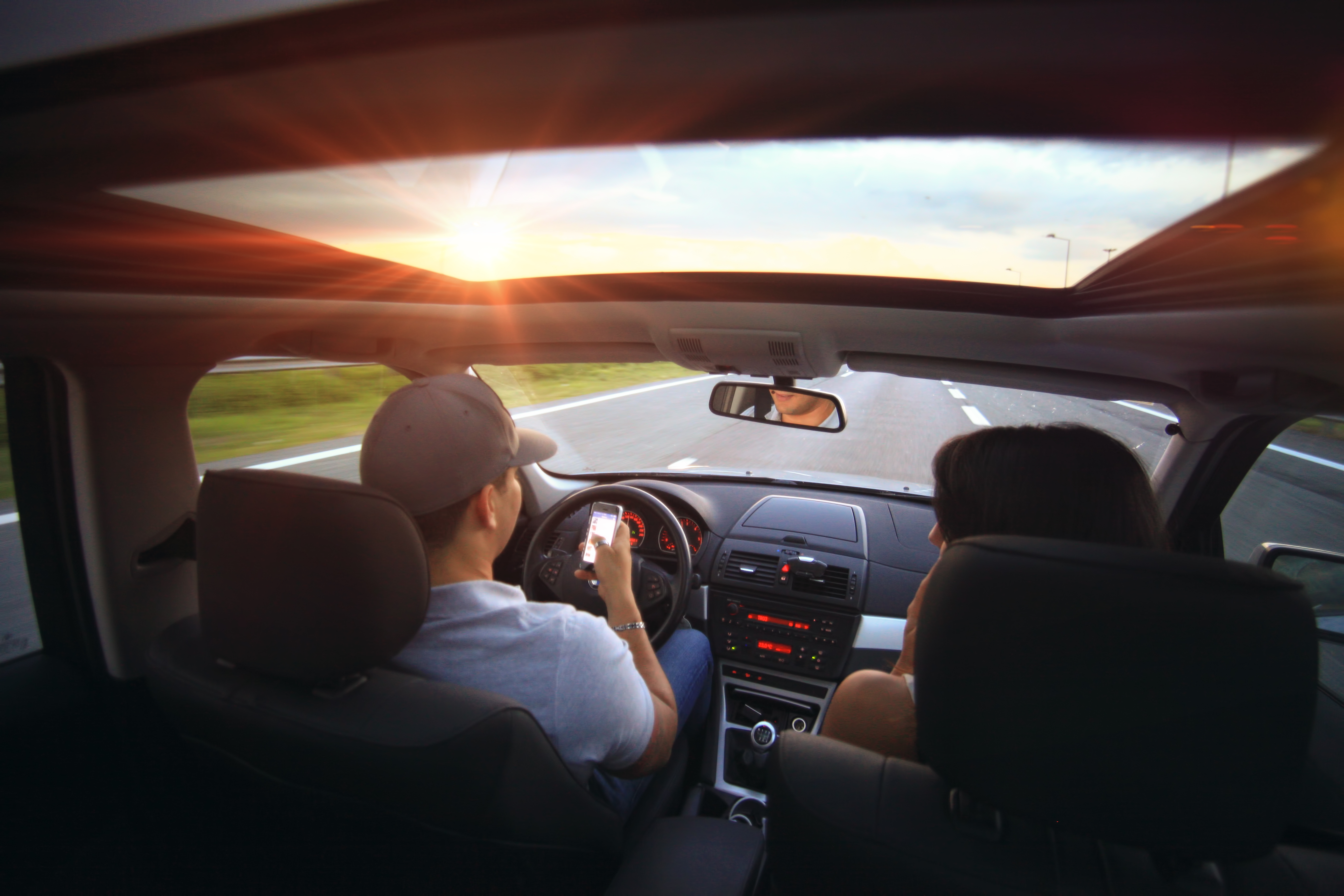 There are also gaming apps that allow users to pass through different levels and receive scores, such as Proton Pulse, a brick breaking, arcade style game. Brands could utilise VR games to get their clients in competition with each other and to give them a chance to win a prize. This would do a great job at instilling a sense of excitement around your stand at a trade show.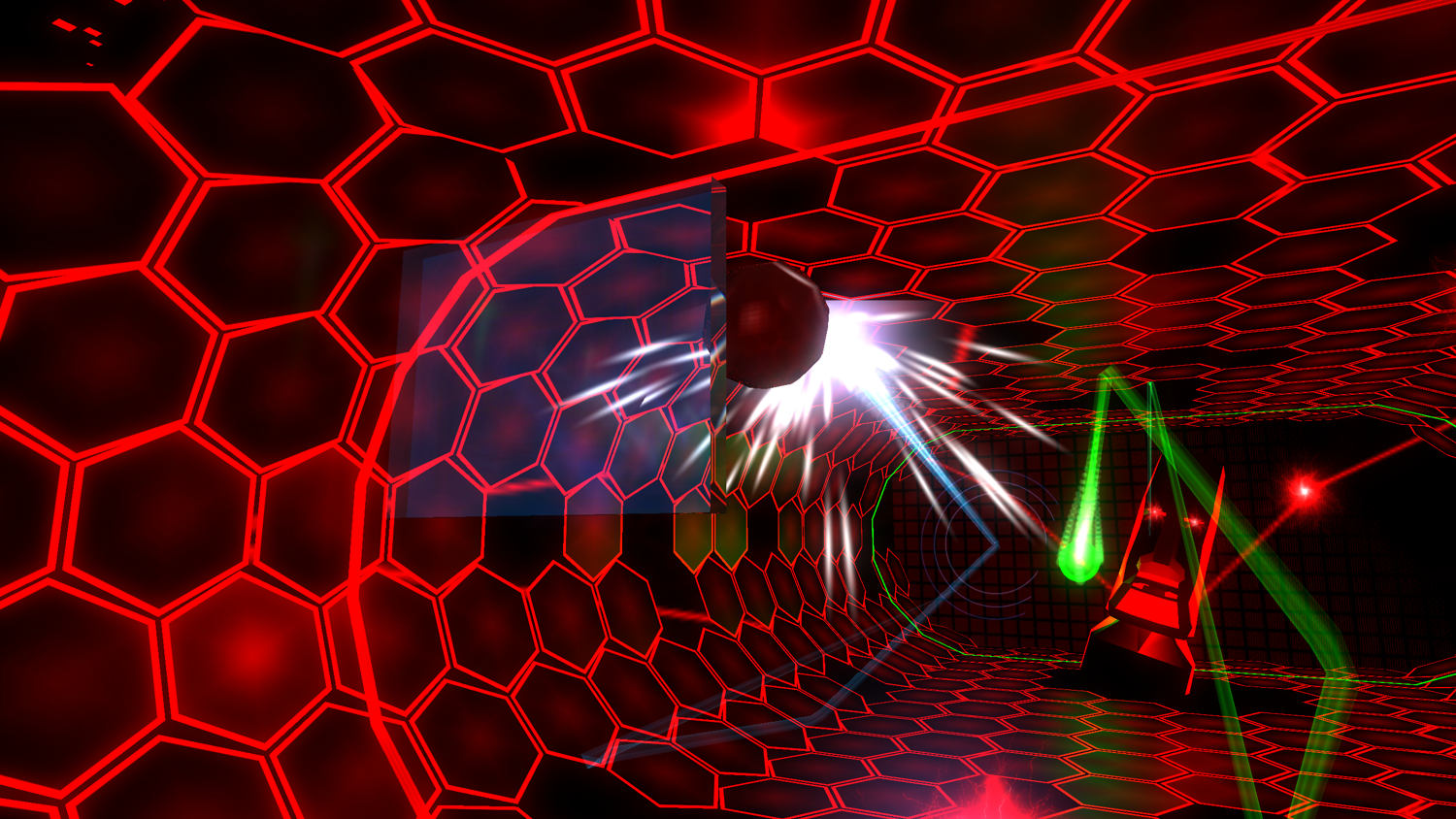 Encourage clients to get competetive with VR gaming
Use Virtual Reality Glasses with Photos
Want to show off your product in all its glory without missing any of the detail? VR glasses can be teamed with panoramic photography to allow clients to see 100% of the detail of what you are offering them. For instance, a company letting villas in the south of France could give clients far more information and detail about a particular villa when the photos of it could be viewed in virtual reality.

A 3D panoramic beach scene offers a better view of your client's potential holiday destination than a regular 2D photo
You could also use photography to encourage your customers to get creative. Run a VR photography competition asking your clients to take the best photo they can in order to win a prize or have their photo proudly displayed on your website. A photography competition would work brilliantly for a brand that offers experiences as well as products - for instance a tour guide business could get tourists to take photos of the famous landmarks on the tour, with best photo winning a free trip to the city's most exciting tourist attraction.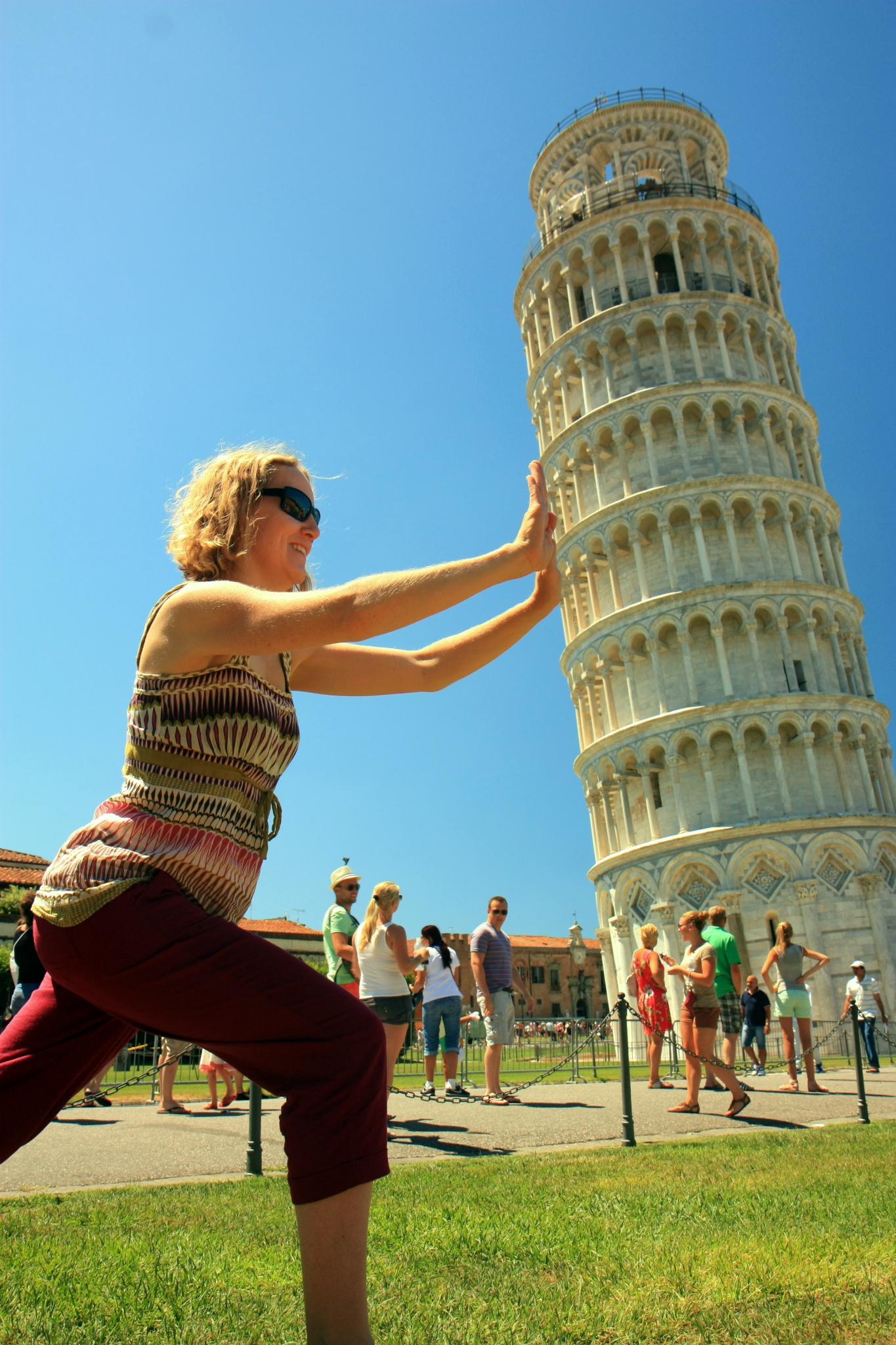 A VR version of a photography contest will give your brand a fresh, up-to-date image and be more exciting and appealing for clients
Because virtual reality marketing is still a relatively new phenomenon, adding a virtual element to your brand's promotions could catch the attention of not just customers. Journalists are very much interested in how this new platform is being used and changing the way brands interact with their customers. This means that by incorporating VR into your strategy could get you even more exposure than you bargained for, if the press find out.
Go to Virtual Reality Glasses >>
If you have a healthy budget and a creative vision, promotional virtual reality glasses could be the corporate gift for you. If you have any further questions about how this technology works or would just like to share your ideas, please feel free to give us a call on 01204 577 995 - we'd love to hear from you!