Sometimes, with corporate gifts, it's best to keep things simple. These mugs that Sports Direct sent out free with all their orders didn't have a gimmick or anything strange about them - they were just big, sturdy and plastered with branding.
The reason they worked as corporate gifts was that mugs are incredibly popular items, used in a variety of locations and by all kinds of people. So, even if the recipient of the mug didn't want it, they could take it into work or give it to a friend.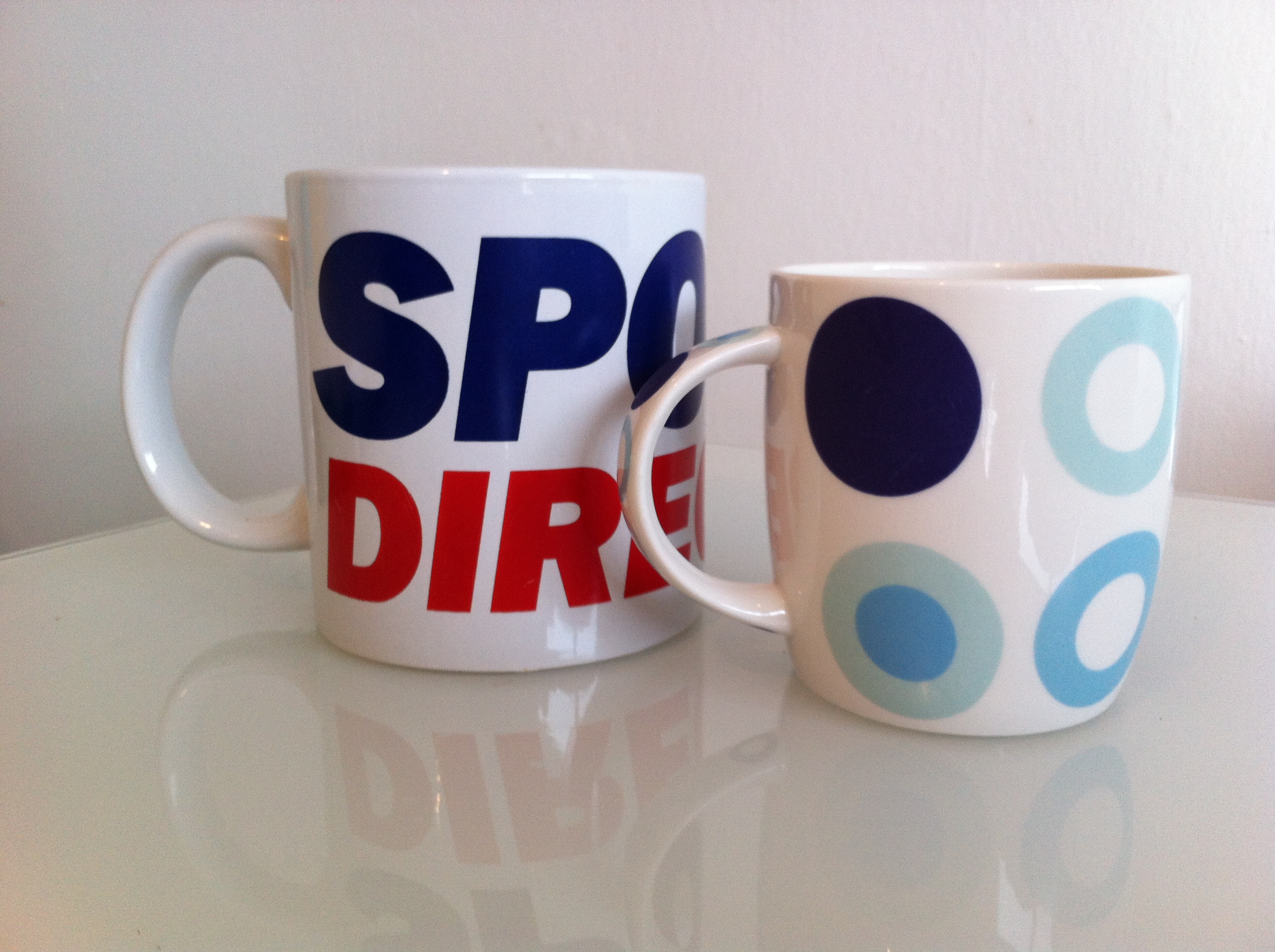 Not only does the bigger size of the Sports Direct allow for bigger cups of tea - always a bonus - but it makes for a bigger branding area, too
By making them larger than average, Sports Direct also gave the mugs a better chance of being seen and used over other mugs, therefore increasing the reach of their branding.
Would you like to use branded mugs as part of a marketing campaign? Take a look at our range. There are bone china, colour change and takeaway varieties to choose from.