With a multitude of projects to juggle, organising an event can be time consuming and the day itself can creep up on you quickly! Whether your event is a recruitment fair, industry specific exhibition, or an internal staff day, there's a lot to think about and it can be easy to forget about the seemingly little things, those special touches, like what promotional products you're going to giveaway this year?
We know from working with big and small companies across the world, that giveaways can easily drop to the bottom of the to-do-list. But, when the event or trade show is over and done with, it is the best promotional giveaways that your potential customers or employees are left with.
The good news is, with just a week to go before your big event, it's not too late! And, you needn't compromise either. Our experts have pulled together 10 effective trade show giveaways that can be printed and delivered in just five working days.
A trade show giveaway to keep delegates feeling fresh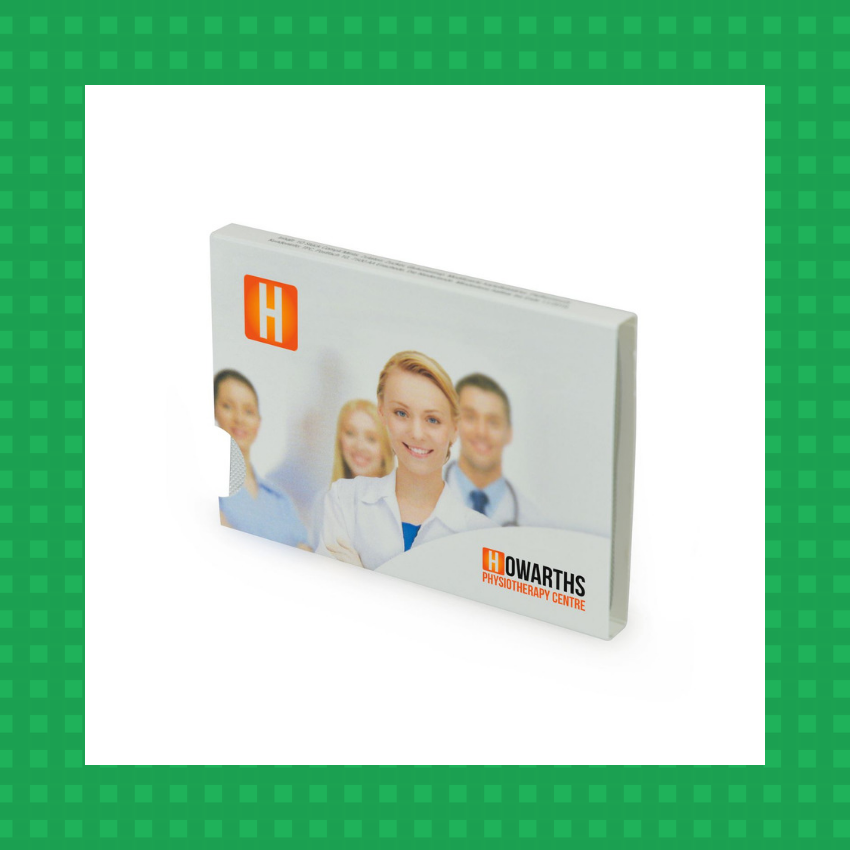 A minty fresh, pocket-sized treat is the perfect giveaway for delegates wanting to freshen their breath after the endless amount of coffee on offer at exhibitions. Our blister pack of mints is the perfect pick-me-up. Easy to slip into a handbag or suit pocket, it won't get lost amongst the array of other promotional products. And, best of all, with full colour branding across the sleeve there's lots of space to get your message across.
A useful gift with longevity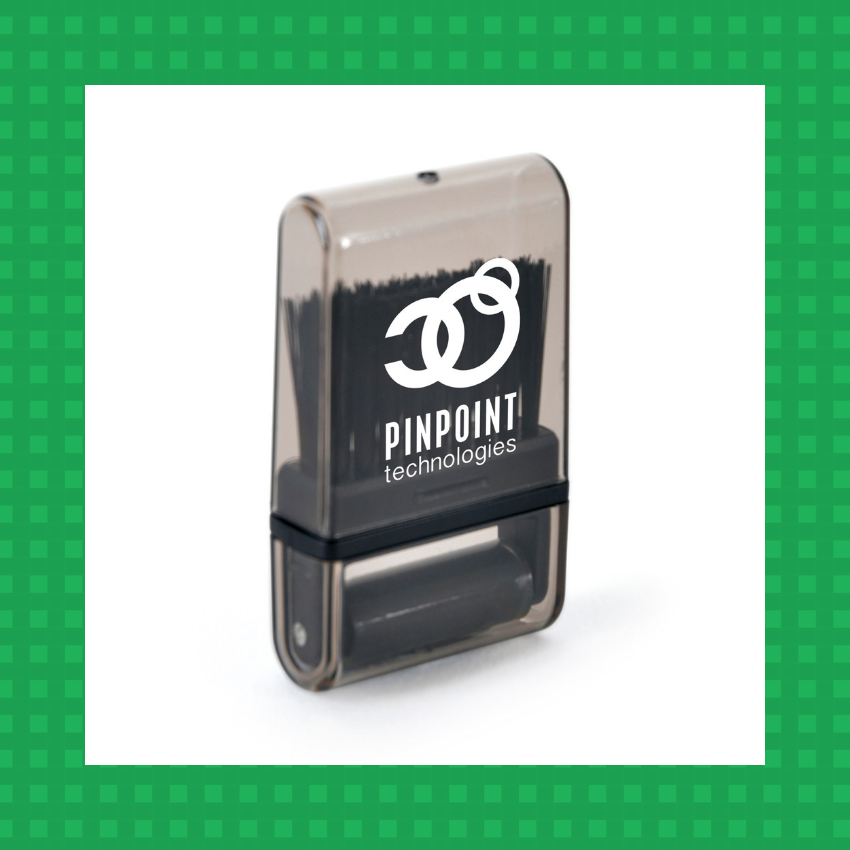 We all love a useful gadget and few are as practical as the Hemlo keyboard brush and screen cleaner. If you're exhibiting at a trade show then many of your delegates will be carrying laptops, ready to work on the move. Keeping them clean can be tricky. This handy, 2-in-1 compact cleaner can slip easily into a laptop bag and, with frequent use, your brand will be seen time and again for years to come.
A trade show giveaway that's a classic for a reason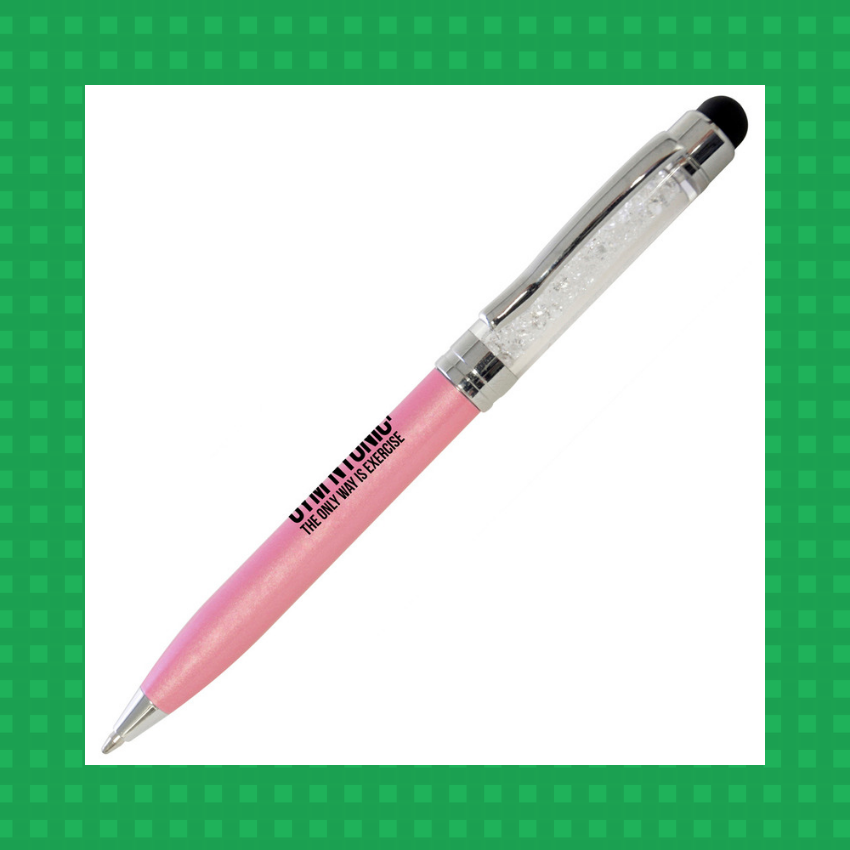 "I have too many pens" said no-one ever! You'll have branded pens at home, in your bag, at work – they're classic promotional items for a reason. They're one of the most practical gifts you can give away. However, think about today's user and consider choosing a timeless pen with a modern twist. Our Crystal Soft Stylus Pen is part ball point, part stylus for use on phones and tablets. The transparent barrel filled with twinkling crystals makes this a step beyond your average pen. With your logo printed or engraved, this pen will set you apart from the rest.
A giveaway that's destined for the desk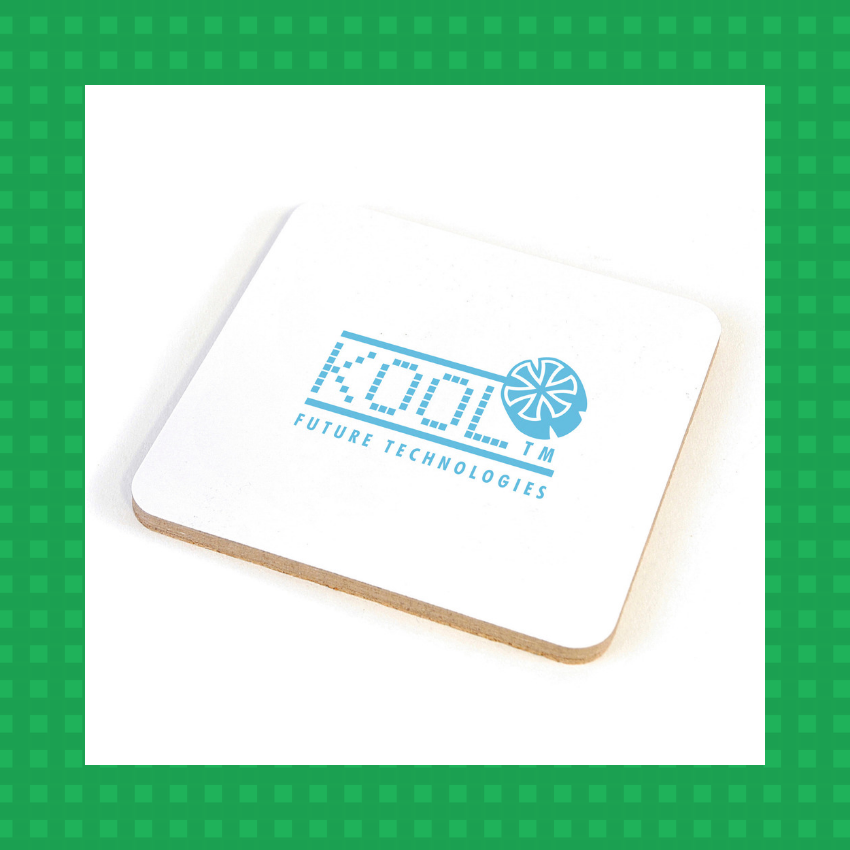 Take a look at your desk, we can almost guarantee there's a coaster on there, staring back at you. This makes them a promotional giveaway favourite. Cost effective, high quality and fully customisable you can have your company's message sat on the desk of your potential customer day after day. Our square cork coasters are available to print in full colour, embossed or engraved, and delivered in 5 days.
Putting the FUN in a FUNctional giveaway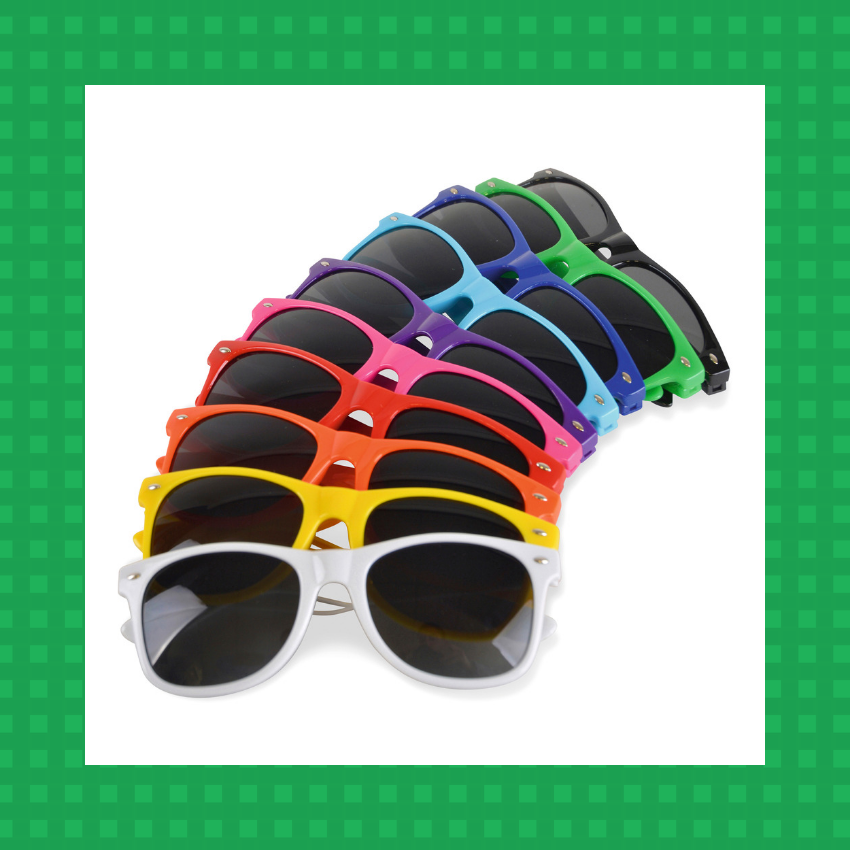 We're all attracted to something that's bright and original. Colourful sunglasses would certainly bring some sunshine to your stand. A useful giveaway for your delegates to keep in their car and use on a sunny day. With the ability to personalise the arm of the sunglasses with your logo, you'll always be in the eyeline of your customers.
The gift of sleep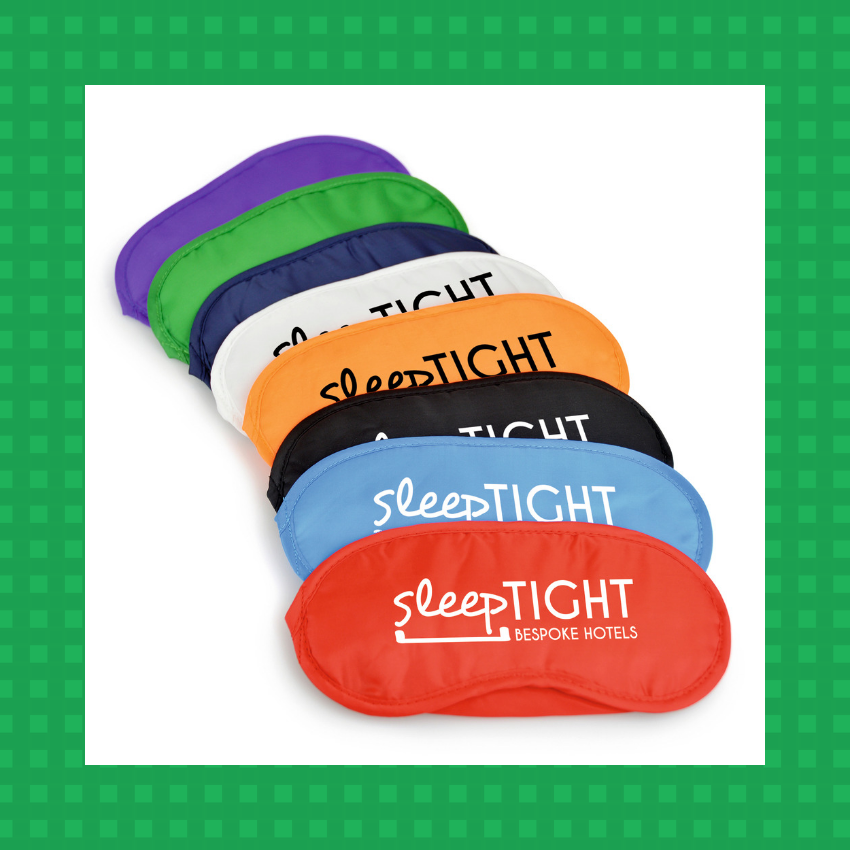 Getting a good night's sleep in a hotel room can be challenging, but not for those visiting your exhibition stand. For those attending a trade show over a number of days, a branded sleep mask shows that you care about your delegates and have a sense of humour! If you work in the beauty industry, then a sleep mask is perfect for delegates who need to look good the next day. Available in a variety of colours and with lots of space for your logo and message, delegates will know who to thank for their 8 hours.
The gift for a busy delegate on the move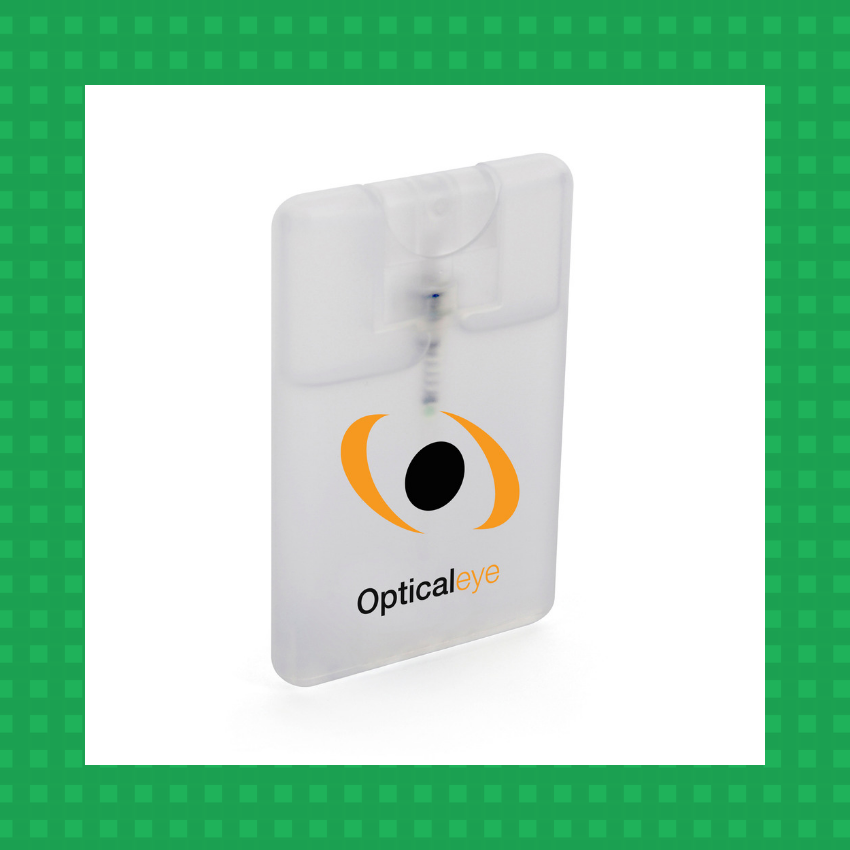 When you're running between stands, grabbing food on the go, a portable hand sanitiser is a top, germ-busting giveaway. Our handy credit card sanitiser is the gift delegates will wonder what they ever did without. Personalised with your logo you can give out a squeaky-clean message that keeps your brand in their hand.
A promotional gift that puts your name on their lips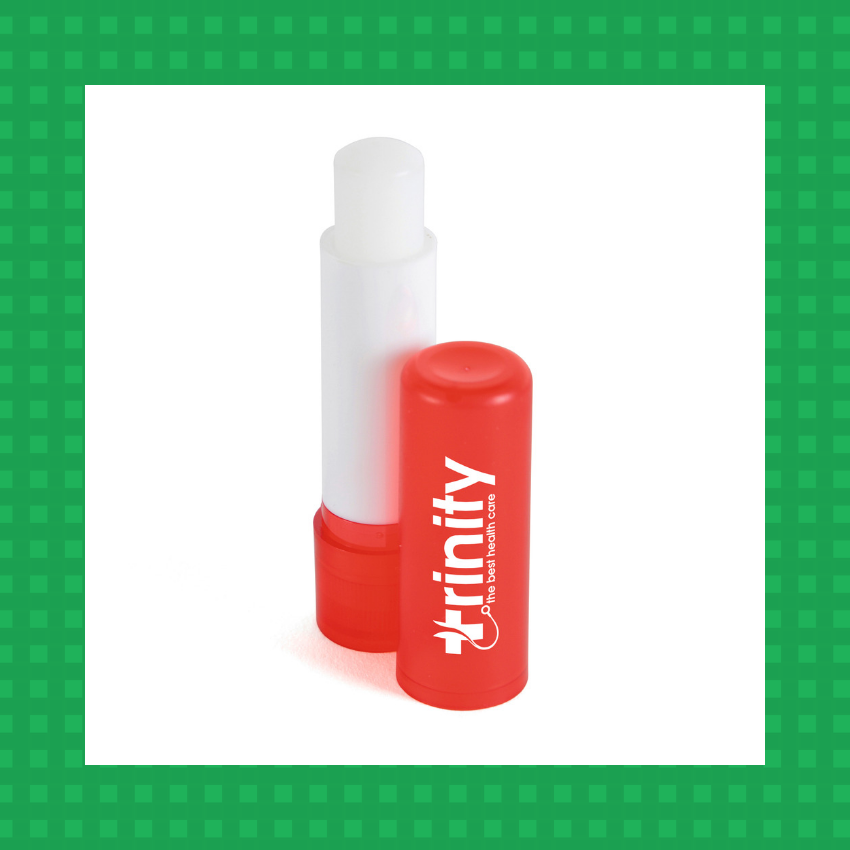 Being in a trade show environment, with air conditioning and heating, can be tough on your skin. A quality lip balm is a thoughtful gift for both men and women alike. Our handy lip balm comes in a variety of colours and can be custom printed with your company logo and designs, reminding your customers that you care. Lip balm giveaways are especially great for winter and healthcare marketing campaigns.
A gift at your finger tips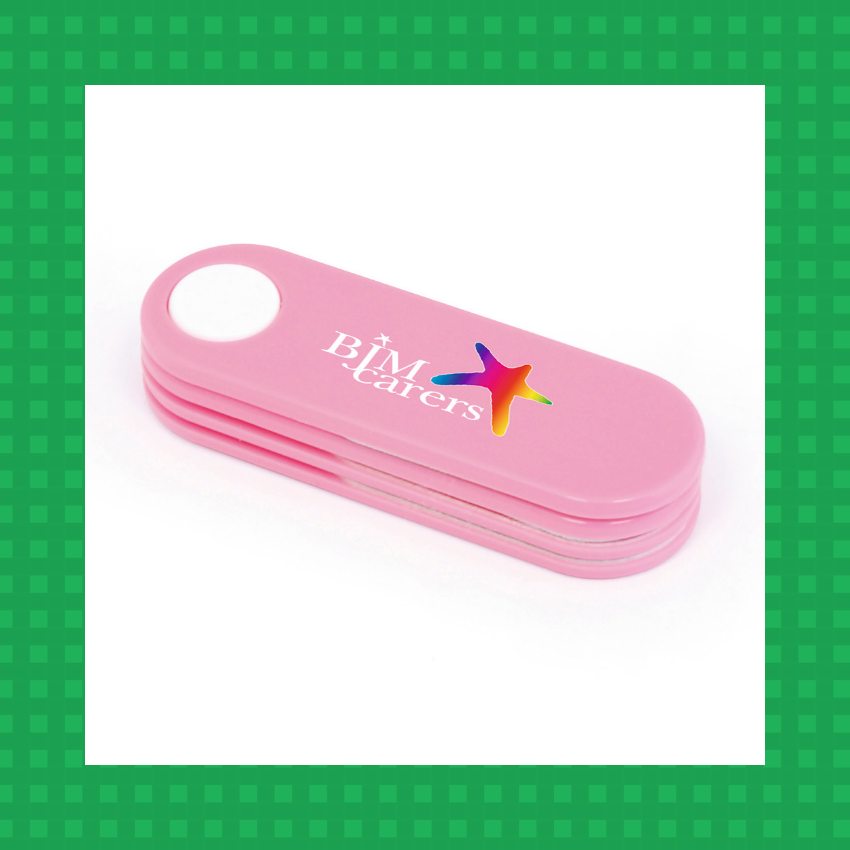 If you work in the health and beauty industry or dare to be different with a quirky, creative message, a branded nail file is an immensely practical giveaway - sure to grace the wash bags of many delegates. The Tuplet Nail File is a two in one nail file and emery set making it a great little combo and the perfect gift. With a customisable front cover, it's a sure-fire way to keep your brand at the finger tips of your customers.
A giveaway for after the event…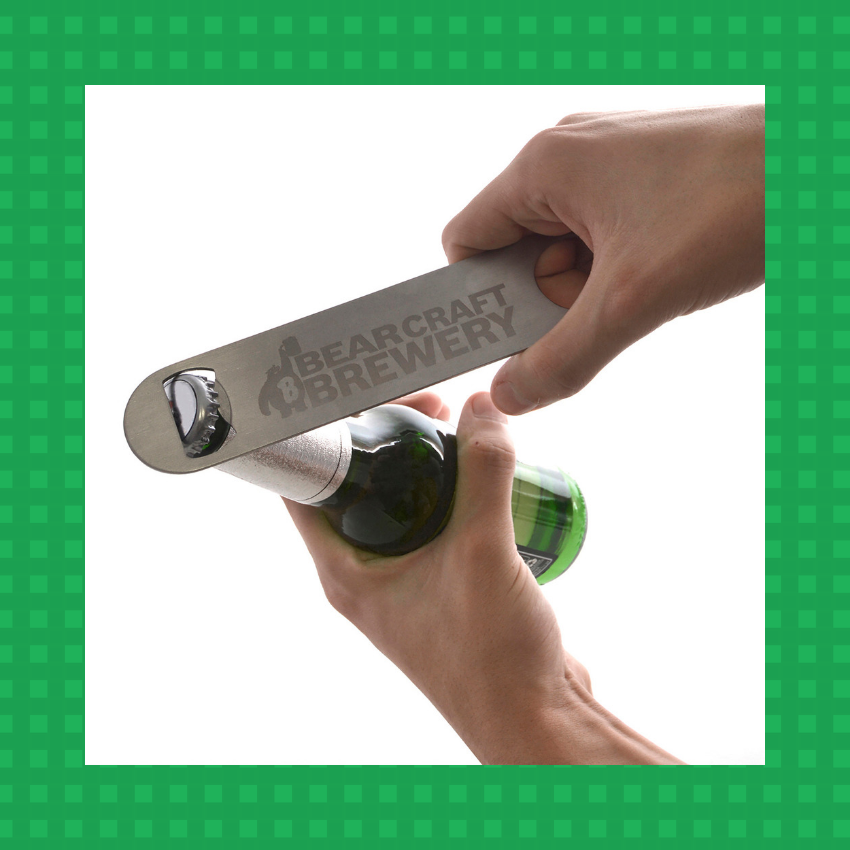 A trade show can be lots of fun but also exhausting! Which is why the hotel bar is often a busy place after an exhibition. So, why not consider a promotional gift that they can use at the end of a long day? Our Boston Bottle Opener is certain to find its way into delegates' cutlery drawers. With its stylish design and subtle embossing of your logo, it will mean your company is remembered at a time when they're happy and relaxed.
A week to go… Let us help!
All these examples have a standard delivery time of 5 days, meaning that even with a few days to go, you can still produce a successful promotional item that's original, useful, portable and maximises the branding opportunities of the product.
There are so many more UK Corporate Gifts products that have short lead times, are simple to order and delivered within one week. Take a look at our full range online. Or, (given you're short of time!) speak to one of our expert advisors on 01204 577 995 who will be able to help you find the product you need quickly and efficiently.
A final reminder… give something that will be appreciated and that reinforces your brand and you'll be remembered long after the event is over, helping you secure those all-important leads. If you need more inspiration, and dare to be different, then take look at our blog 5 surprising exhibition gifts to delight delegates.