Promotional bags are a cost-effective option that packs a serious marketing punch. These bags are walking billboards that take care of brand awareness with the least amount of fuss. Customers could be using these bags for months or years, promoting your business as they go about theirs.
Whilst we all recognise the marketing benefits, did you know they can also support your business goals? Here are our top tips for choosing the right promotional bags to get your business seen, remembered and prospering.
Promotional bags boost your presence at a Trade Show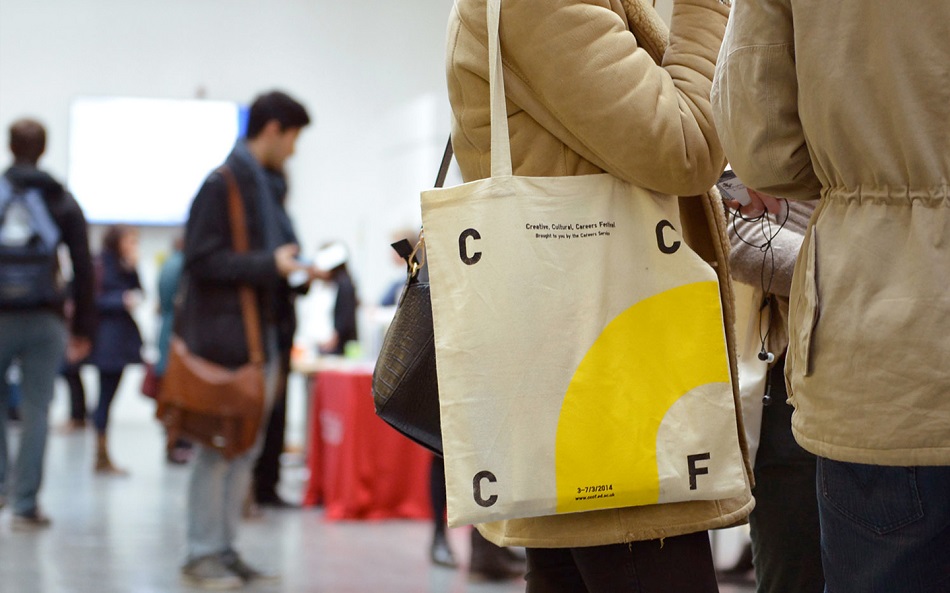 At a trade show, having the right promotional merchandise can make the difference between a neglected stand and a bustling one.
Branded bags are useful. When attending a trade show or conference, delegates will have lots of papers and merchandise, and a bag is a perfect way to store and carry all that around, while flashing your company logo to everyone attending.
Tote styles are the most popular choice for trade shows as they are so easy to carry around. Also, putting extra things in and pulling them out is an effortless action thanks to their hands-free over-the-shoulder design. These bags come in a range of materials and allow you to get creative with your design. Choose from cheaper non-woven bags to thicker and more durable jutes. Invest in a timeless, entertaining or quirky print and your bag is more likely to be used again and again as a shopper!
If you're looking for a cheaper option that will still be effective at promoting your brand during the trade show, go for a plastic or paper carrier bag. The large print area means your logo and message will be on show and the variety of styles and finishes means you can find one that will represent your brand precisely.
Rest assured that not many exhibitors will be giving away bags. Once you distribute yours, they will become a practical way of holding various items collected during the trade show - all the while boosting your own brand.
Your brand will be seen longer with the right choice of material and style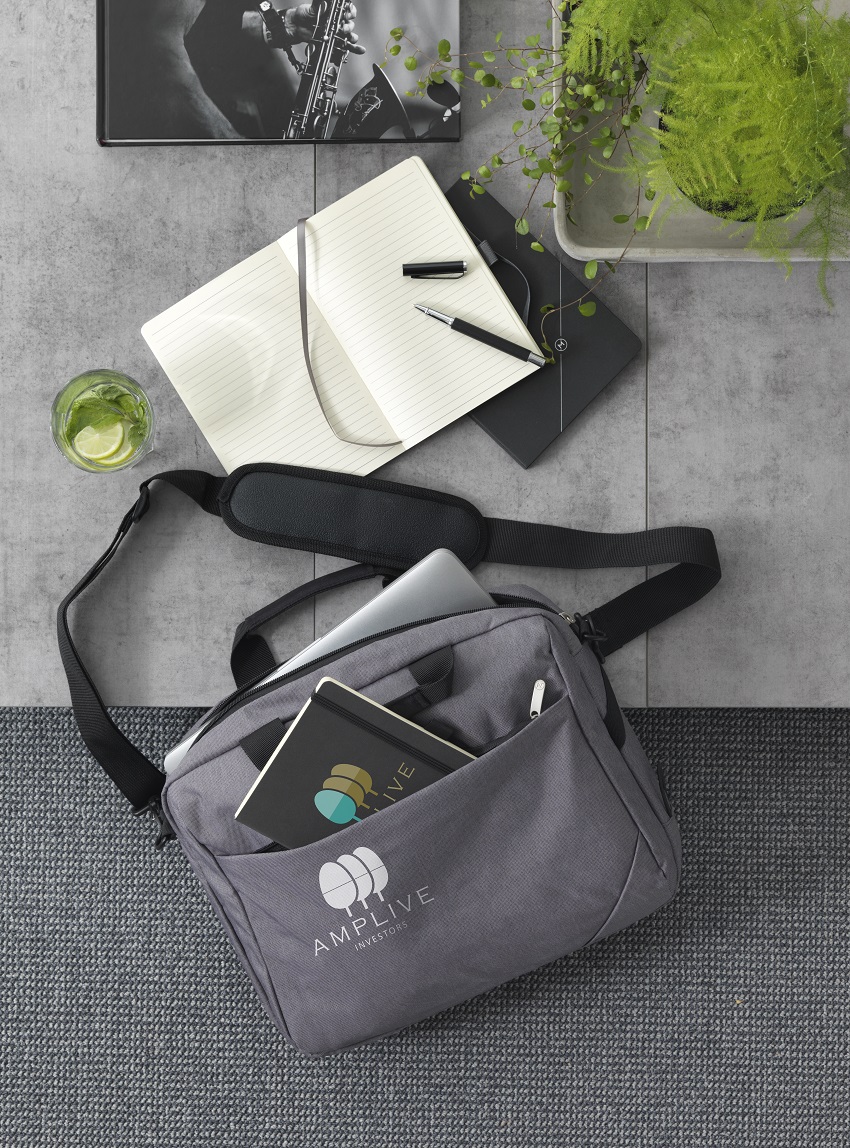 If you're aiming for your bag to be reused long after the event itself, it's important to choose your promotional bag wisely. A practical bag will be treasured longer. To sway customers even more towards keeping the item, you may want to opt for logo placement that's more subtle.
Document bags are at the higher end of the promotional bag scale. They are a satchel style with adjustable straps, worn over the shoulder or held by hand. They also have pockets and compartments for keeping belongings organised. The durable and useful nature of these bags means they are kept and re-used by customers, promoting your brand long after the trade show has ended.
Opting for a more durable bag may be a more pricey investment, but it will soon reap its rewards, once your stand visitors start using it over and over again in their daily lives. Selecting a retail-quality bag to promote your company might just earn you some devoted brand ambassadors.
Make a product launch more memorable with a promotional bag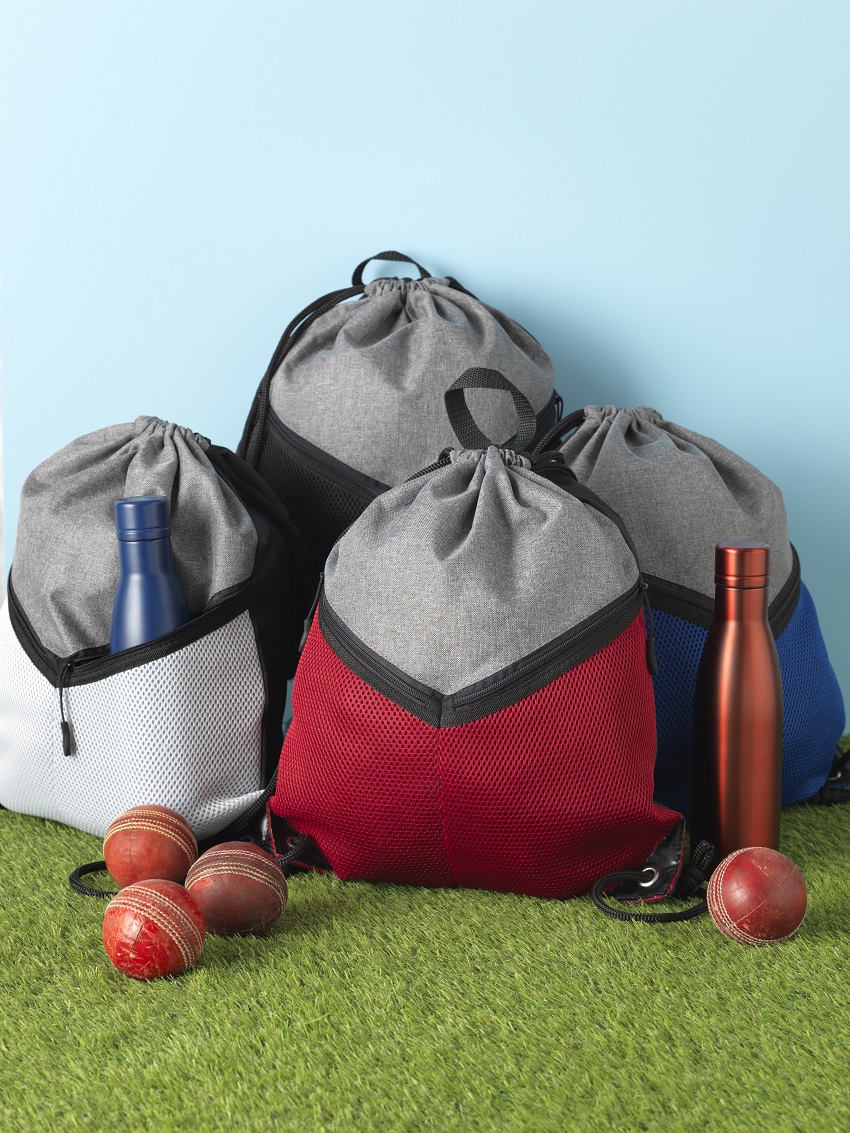 Branded bags are a memorable and creative way to launch a new product or service. Rather than something they consume just once, your target audience will be much more likely to remember a printed product they can touch, feel and use over and over again.
And, whatever product or service you are launching - we have a bag that will suit.
Perhaps you are a sports company? In which case drawstring bags would be the perfect fit. Their sporty image will reinforce your brand, while the bag can be comfortably worn over both shoulders so the recipient can move around easily. The bags come in a range of materials, from cotton to leatherette, giving you the option to choose a style and colour that best suits your business.
Or perhaps you are an IT company looking to promote your services? A laptop bag would be the ideal branded bag. Available in a variety of styles, shapes and materials, these could be the moving commercial you have been waiting for.
Tie in your product or service promotion with the right bag to reinforce your message and your brand for months or years to come.
Show your sustainability credentials with environmentally friendly promotional bags
If you're looking to connect to your customers in an eco-friendly way, then promotional bags also come in a range of environmentally friendly materials. Canvas and jute totes are made without dyes and bleach. This style is often sold as a fashion item, making it a more attractive bag-for-life. Both materials, particularly the fibrous jute, are very strong, so will be able to hold heavy objects or lots of items - practical choice if you wish to include some heavy duty catalogues or giveaways during the trade show.
With sustainability being an increasingly more important factor for companies choosing suppliers, showing off your credentials in this way may make the difference between a client choosing you or your competitors. All our environmentally friendly bags are sourced in a sustainable way, so if this is your requirement, we can provide certificate credentials for your chosen item.
Final Words
With so many options, at different price points, we know we can help you find a branded, promotional bag that's right for you. We are on hand to help you get the most out of this excellent marketing tool. When you order promotional bags with us, you get access to our unparalleled customer service support. This includes a dedicated account manager that will help you from enquiry to delivery.
For more information you can speak with a UK Corporate Gifts advisor on 01204 577 955.