Lollipops are great. They are cheap, sweet and colourful. They appeal to adults and children alike. They take longer than chocolates or mints to finish, which means the person enjoying them will have your brand name in mind for longer. If that was not enough, our flat lollies can be produced, complete with your logo, in just 3 days! Read on for three delicious ways to use them in marketing. This guide applies to music companies, charities, schools, and even b2b firms.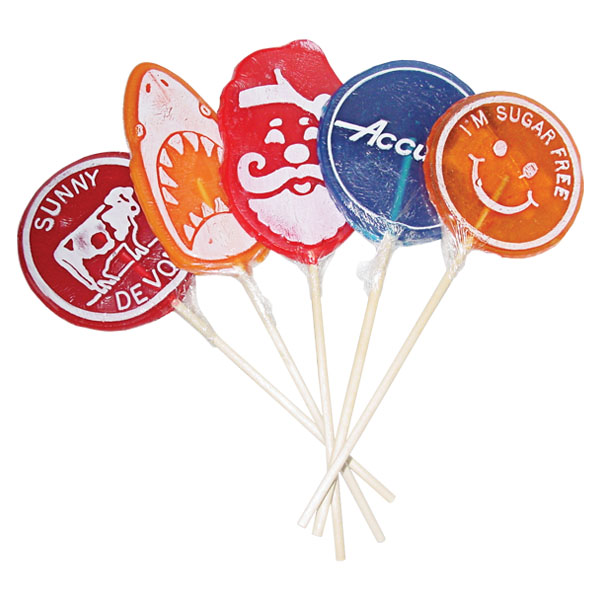 These lollies have a flat profile so can be easily branded with your logo
1. Festival or Concert Giveaway
If you're a sponsor at an event targeted at families or young people, like a fair, festival or a concert, lollipops are a great means for brand exposure. To make the most of it, choose the Giant Moulded Lollipops, where the lolly is moulded into your bespoke shape or character, and the logo is imprinted directly onto the lollipop surface, using white food colouring. This branding will stick for minutes after the person has begun to enjoy it. Just think of hundreds of people at your chosen event, displaying your logo proudly and with smiles on their faces!
2. Charity or School Event Reward
It's good to reward donations at charity events or small achievements at a school competition. Lollipops are a great means to make participants feel appreciated. Ball Lollipops are fantastic. The shape makes them stand out and you can print your club or school emblem to be repeated on the wrapper, making sure your logo and colouring stands out, even when the lolly is wrapped.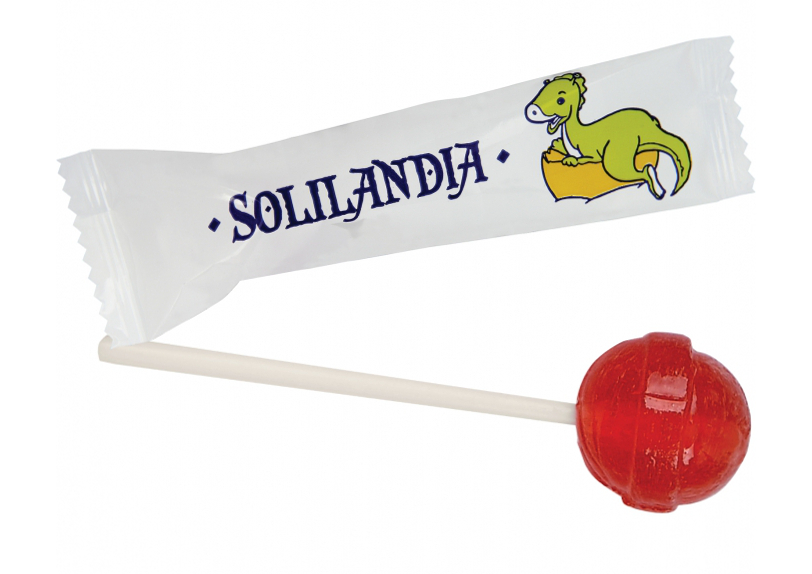 If using ball lollipops, you can choose a colour and flavour of lolly that matches your brand, as well as printing your logo on the wrapper!
3. Direct Mail
Flat lollipops are great direct marketing gifts. Letters that include a gift, are more likely to be read, so why not include this little incentive? The size and weight (our options are 6g and 10g) allow for more cost effective sending. You can choose the lollies in assorted flavours and colours with a printed label or a batch of just one colour to match your branding, with printing directly on the wrapper. Request your free quote today for any of the above items if you're thinking of improving your brand exposure!