Excitement is palpable on the day of the introduction of the new pound coin. It is the first such change in over 30 years and the new coin is packed with anti-counterfeiting features, including dual-metal design, hologram-like image on the face, and, probably most noticeably, the new 12-sided shape of the new coin.
As consumers are worried about how the change will affect their lives, we're hoping to clarify what the impact will be.
The pound coin in its previous, round form will remain legal tender until October 15th - meaning there are months to prepare yourself. Vending and ticket machine operators have already been preparing for the transition to accept both coins and many of these machines will work from today. Others will follow in the next months.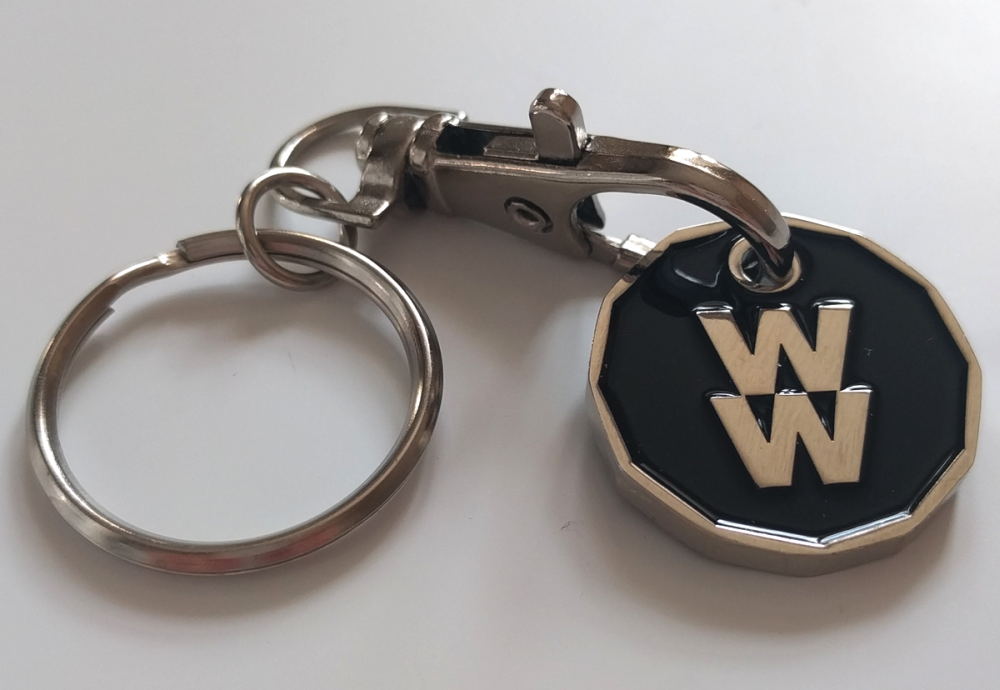 New pound coin trolley token keyring is a great way of being remembered by your customers.
During the transition period, supermarket chains will have time to adjust their shopping trolleys to accept both the new and the old coin shapes. Before they do this, they will be unlocking all their trolleys so that customers can use them without issues.
The new £1 coin will certanly be a talking point for some time and giving away the new trolley token keyrings is a great way to be part of this conversation. The keyrings are available now and can be customised with your logo to make the best impression of your brand. The design is stamped into the coin and recess areas are filled with up to 4 different colours of your choice. Both sides of the coin can be branded for maximum exposure.