Icynene produce a spray foam insulation to be used in construction. They wanted their product to be top-of-architects' mind when sourcing materials so they appointed the advertising agency Clever Samurai to come up with the best way to get architects' attention. The idea they wanted communicated was that Icynene developed insulation solutions that not only outperform traditional rigid board, but allow for unlimited design possibilities helping bring designs to life.
To achieve the wow factor that would grab attention, the company posted tubes that included a letter and a t-shirt. The tubes were pantone matched to the corporate colour of Icynene. The t-shirts were printed with the architect's previous design and the letter explainded the appreciation of the design and how the new product could help achieve even greater things in the future.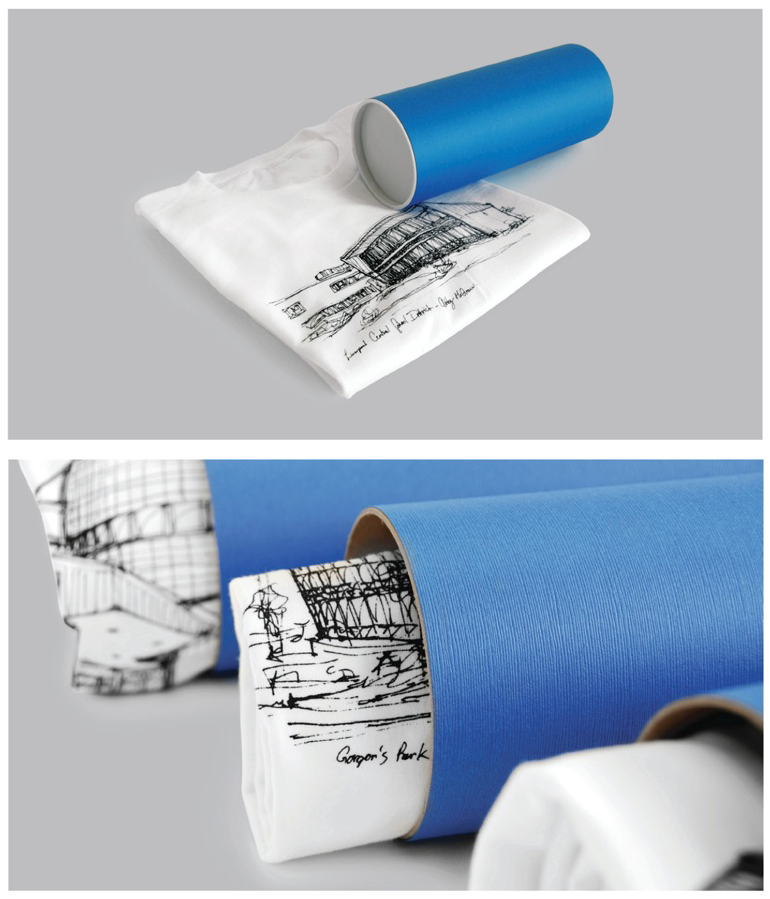 Mailing tubes matched the brand colour of Icynene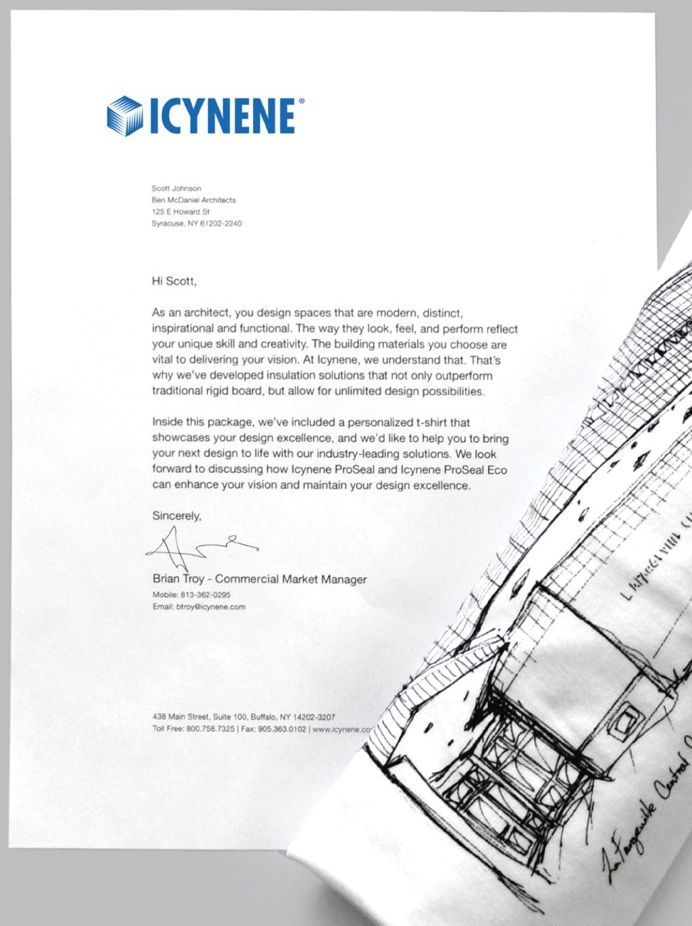 If you'd like to use promotional t-shirts to market your next idea, give us a call on 01204 577 995 and speak to an advisor.