We produced these cute promotional logo bugs recently for Huntapac and they were thrilled with them!
Rachel Alty, an Account Manager there said:
I recently placed an order for 1000 Carrot Logo Bugs, printed with our company logo and was impressed with the speed of service. Firstly, from my enquiry being taken, the speed of the quote coming through and the order being placed.

I was given a delivery date in 12 days time as I needed them fairly soon for an event – they arrived a day early!

The quality is great and the printing perfect.

I would highly recommend and not hesitate placing another order from UKCorporateGifts.co.uk
We are thrilled with the response and can understand why. These promotional items are certainly attention grabbing and will be appreciated by customers.
Did you know, we can create any character or product logo bug and make it out of different coloured pom poms? If you didn't, why not see this and other facts you might not have known about thesee little corporate gifts!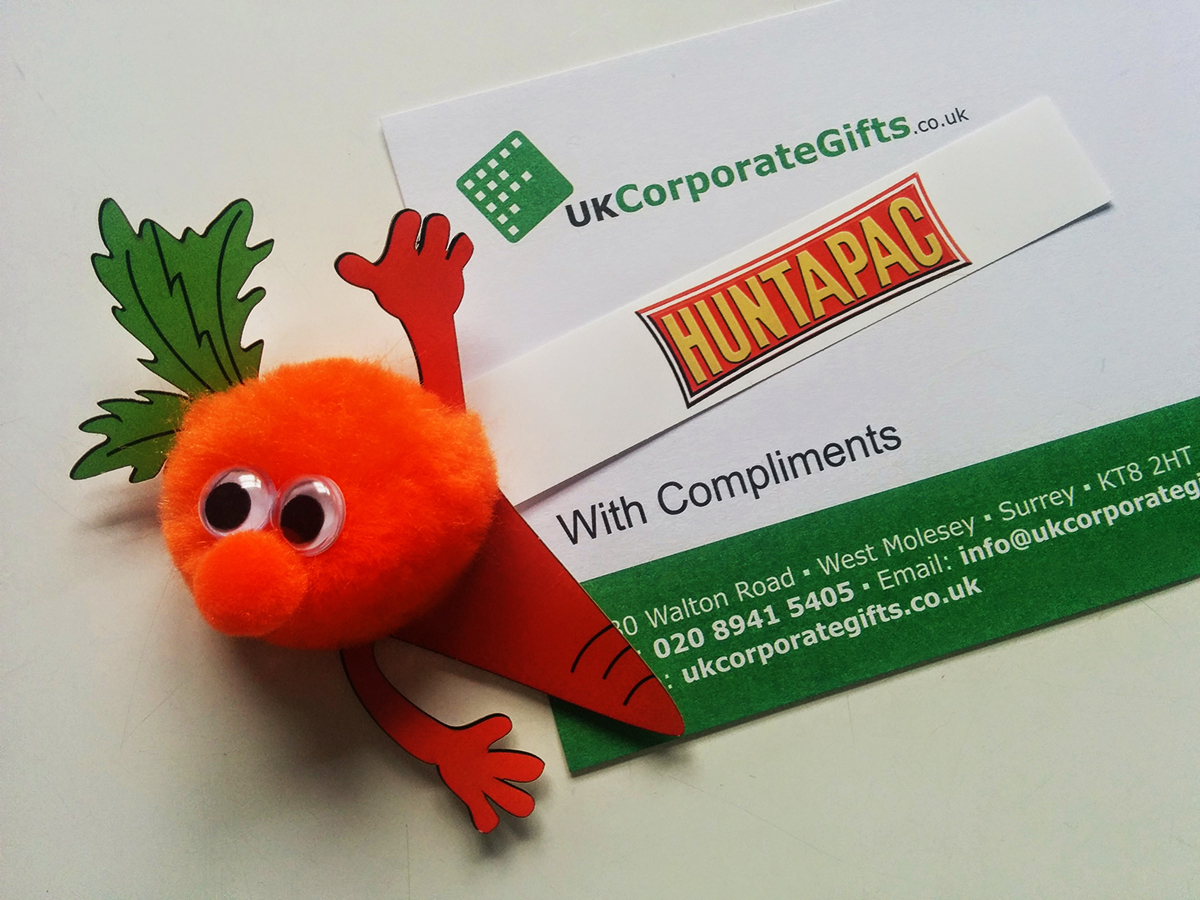 Carrot logo bugs are vivid and playful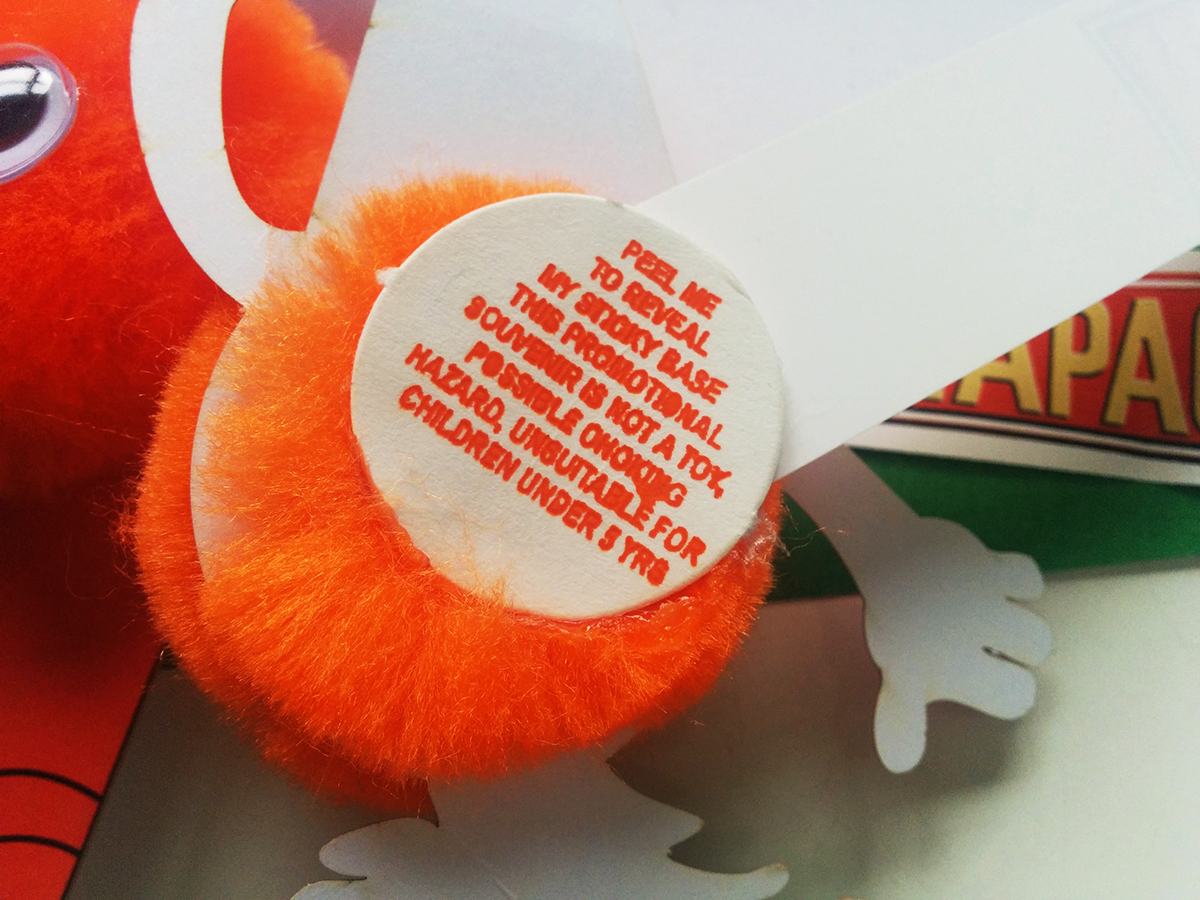 Each logo bug has a safety notice printed on the sticky back to ensure little children don't play with them.