Marketing a weight-loss programme with promotional chocolate might seem strange, but, as Sure Slim Weight Loss Clinic have proven, it can be done! Sure Slim created moulded chocolate flyers to encourage more people to sign up to their programme. The chocolate flyers were embossed with the message that by bringing the flyer to any branch, the recipient would receive 20% off the cost of their weight loss programme. On the other side of the flyers the chocolate was divided up into 20 even squares, so that each time the person gave in to temptation and ate a piece of chocolate, they would be losing 1% of their discount. In this way the chocolate flyers encouraged recipients to stay strong and resist the delicious milk chocolate and so sent a powerful and memorable brand message.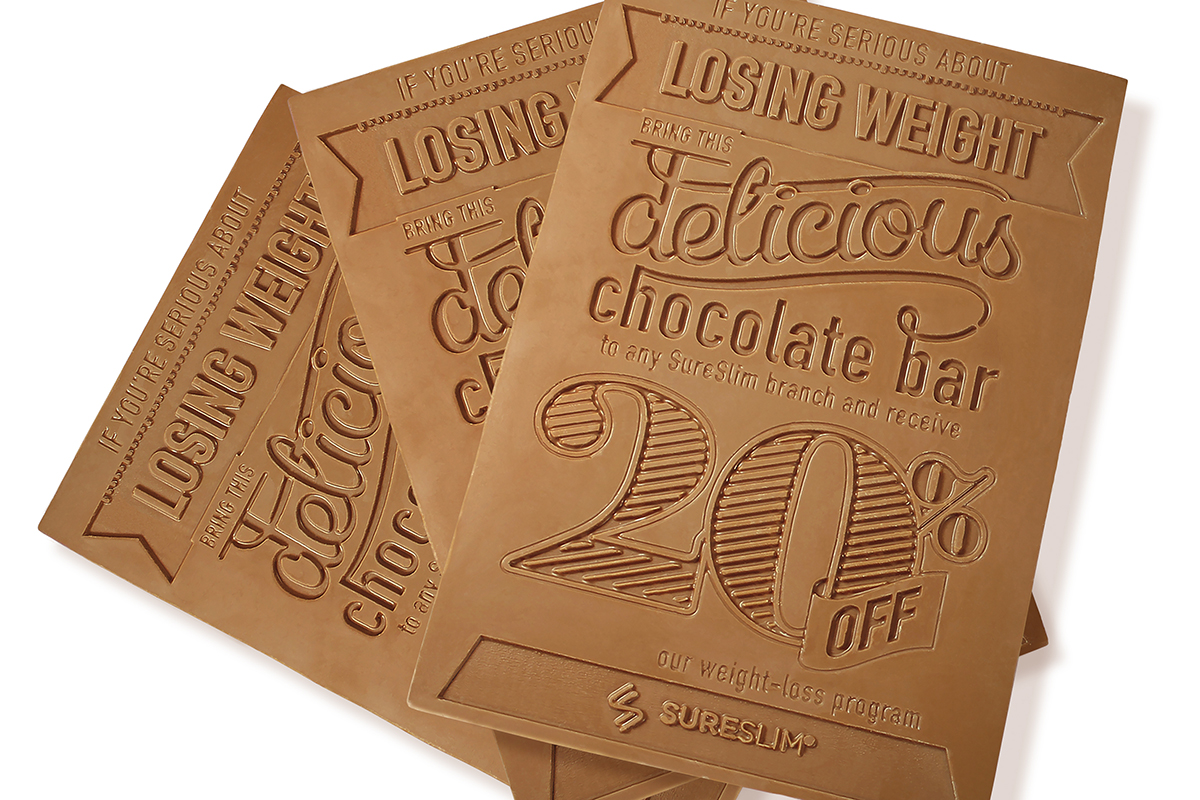 The front of the flyers informed the recipient of the discount they could receive on Sure Slim's weight loss programme
The flyers were given away at food, health and bridal expos and events all over South Africa accompanied with the message "Be Strong". Recipients got the best of both worlds, being able to sample some of the chocolate, whilst still receiving a discount at Sure Slim.
The back of the flyer was divided into individual chocolate squares representing 1% of the discount
Browse Promotional Chocolate >>
If you have another sweet idea for your business's marketing, do get in touch and let us know on 01204 577 995.